Baby? Career? I Can do Both, Thank You!
Ujwala Thirumurthy
in
Back to Work
|
06 Nov 2017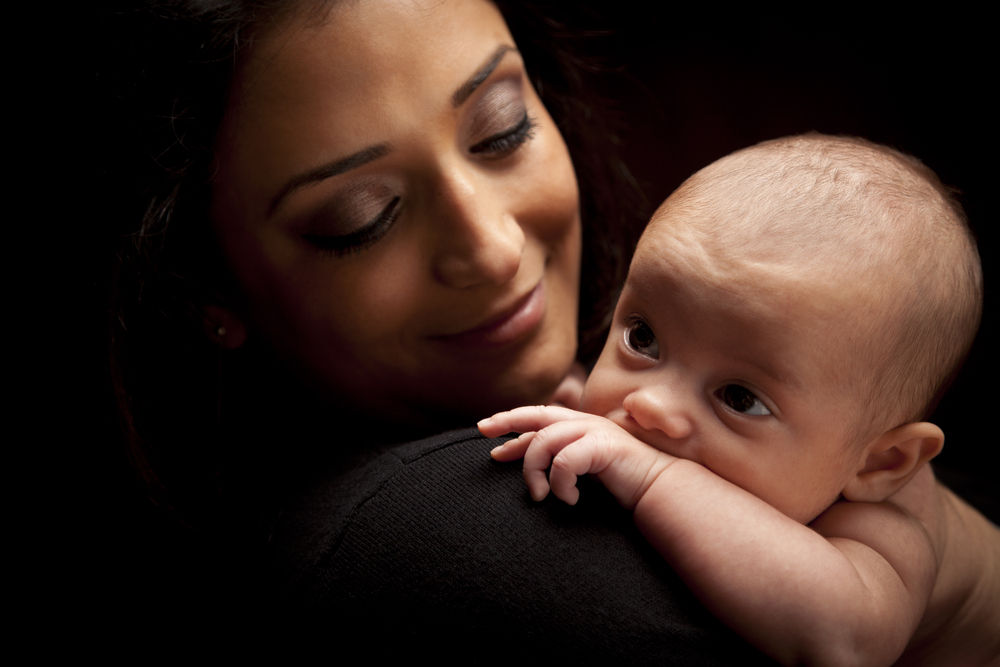 So, your maternity break just ended. You're all pumped up to join your new place of work! You've done your homework, you're up-to-date with industry trends. And most importantly, you have your wardrobe updated.
Truth is, none of this is going to be easy.
It will take a great deal of patience, perseverance, and quite simply the determination to go after what you believe in without letting the every-day routine get in the way.
Motherhood brings in several changes - physical and emotional. It takes you on sugary highs and drops you down to bitter lows.
Yet, you rise up to the task. You take it all in your stride, accepting, and adapting to one change at a time.
Perhaps, the ONLY thing that gets you through a day in the office is knowing that at the end of it all, you get to see your baby, look into their eyes, and forget the world around you.
Restarting your career or still on a break waiting for the right time to step back in? You can count on us. SIGN UP HERE to find Jobs, Reskilling Courses, Mentorship Programs & Inspiration!
To say that life changed for me when I got back to work a year after my baby was born will be stating the obvious.
But the first few weeks were indeed a challenge to even make it out of the house in one piece, forget about blow-drying my hair to perfection.
Let's look at a few examples of Then: Before Baby, and Now: After Baby...
Then: Fifteen minutes to get out of bed, shower, get dressed, and rush out of the house.
Now: Fifteen minutes to jump out of bed, shower, get dressed, soothe crying baby, feed baby, make the bed, fold clothes, soothe crying baby, scramble for shoes, tumble out of the house and into the elevator.
Then: Ten minutes for a quick 'cereal-fruit' breakfast.
Now: What breakfast?
Then: Wake-up time – 5.am
Now: Wake-up every two hours, and finally fall asleep at 5.am for five minutes.
Then: Ten minutes to decide what to wear to work.
Now: Grab whatever is wearable and doesn't need ironing.
Then: Five minutes to put on make-up and look presentable.
Now: Put on make-up on the way to work.
Then: Listen to music to calm senses down before heading out.
Now: Tiptoe around sleeping baby without dropping even a tissue.
Then: Spend hours supervising the maid and yelling out instructions.
Now: Pray that the maid NEVER falls sick.
You know you don't HAVE to do it all. Here are some tricks that will ease your workload at home.
Then: A different menu every day to suit the palette.
Now: Cook and store/freeze for two days.
Then: Set a time for meditation.
Now: Meditate when falling asleep.
Then: Eight hours of sleep each night plus 3 hours of extra slumber time on the weekend.
Now: Fourteen hours of sleep a week, and what weekend?!
Then: Party till 2 am, chattering away mindlessly with friends.
Now: Drop in for a quick hello, and get home by 9 pm.
Then: Cook for guests.
Now: Home-delivery.
Then: Spend time with husband talking about everything under the sun.
Now: Spend time with husband talking about all things baby - mashed fruits, pampers, baby clothes.
Then: Pedicure, manicure, and the works at the salon.
Now: Keep nails trimmed and baby-proof.
Then: Spend months anticipating the arrival of baby – nervous, excited, happy.
Now: The baby is 1 year old – still nervous, excited, happy.
Then: See baby's eyes, ears, nose in UltraSound
Now: Look into baby's eyes and be transported to another planet.
Then: Pray for a healthy baby.
Now: Offer thanks every day for a beautiful, cheerful, healthy baby.
Then: Love my life. Don't want to give up anything that I have for anything else.
Now: Love my life. Don't want to give up anything that I have for anything else from the past.
My little girl is almost six years old now, but these precious moments will always stay etched in the memory bank!
If you identify with even one of these changes, then you know getting back to work after a break - whatever the reason and the duration - is not easy.
But the fact that you took a break from a high-flying job so you could devote ALL of your time to a little, tiny being who needed you the MOST is proof that once you set your eyes on the goal, you will NOT give up till you achieve it.
Check out our curated set of Reskilling Courses to regain your confidence AND brush up your knowledge before your new job!