AXA is the Number 1 Insurance Organization, Globally, by Brand. And They Want More Women in Their Workplace.
Ujwala
in
Women-friendly Companies
|
11 Jul 2018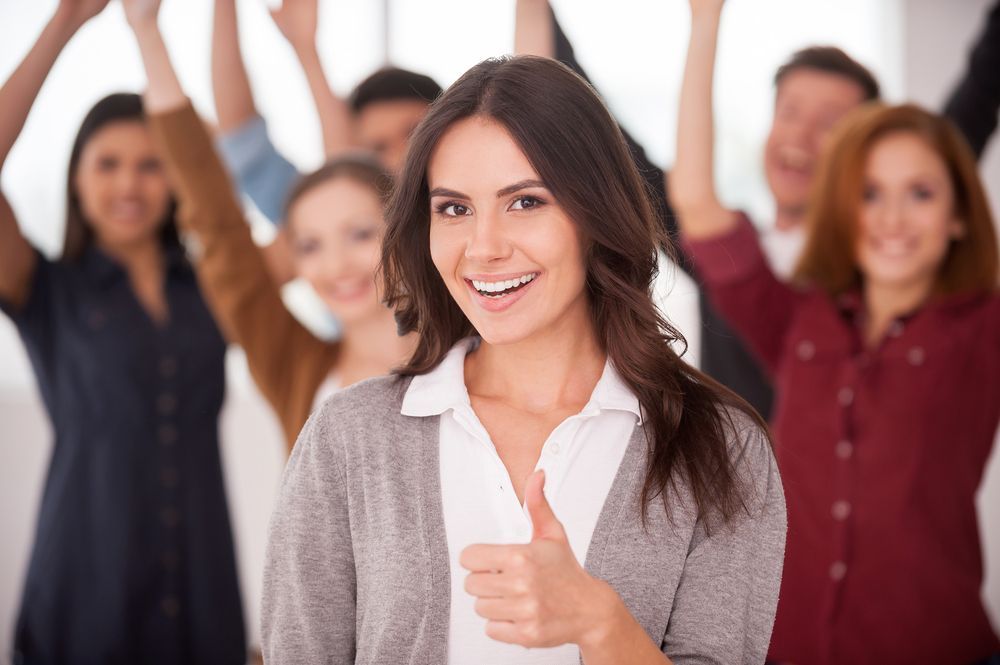 AXA is the number 1 insurance organization, globally, by brand
With 20 years of experience and nearly 4000 employees, AXA in India is well-positioned as a strategic innovation hub to leverage the value proposition that India presents - to provide sustained value to its global partners and employees. The organization is at the forefront of driving transformation across all of AXA's business lines: life savings and health, property and casualty, and asset management.

With its employees at the heart of its business, AXA prides itself on its work culture, a reflection of four core values:
1) Customer First
2) Integrity
3) Courage
4) One AXA.
When a Woman Helms the Ship
Marie-Louise Elhabre is the CEO of AXA Business Services, appointed in 2017.
An engineering graduate and a Ph.D. in Seismology, Marie-Louise started her career in Accenture where she spent 10 years in the insurance consulting service domain. She joined the AXA Group in 2009, in charge of AXA Group Solutions Transformation and Performance office. In 2012, Marie-Louise moved to AXA France where she was Director of Business Transformation and Operational Excellence. She joined AXA Business Services in 2015 and was heading the Finance & Accounting Center of Excellence along with co-leading the Corporate Culture program.
She is also a woman who has taken THREE career breaks, taking each one in her stride and emerging stronger than before.
Marie-Louise's advice to women on a career break is to "Just Do It". She believes that there's nothing more powerful than deciding something for yourself, and standing your ground until you get what you want!
Her focus is on driving the diversity initiatives at AXA India and getting more and more women in leadership roles.
Read more about AXA's women-friendly policies HERE
Creating an Empowering Environment for Women
AXA aims for gender parity by 2023. Here are some of the initiatives undertaken to encourage gender parity within AXA India:
1) WISIBLE: Focused learning and development program for women for career enablement.
2) Training for hiring managers on how to overcome unconscious bias.
3) Enabling women on a career break to restart their career.
4) Parental leave policy.
5) Work-from-home policy.
Initiatives to Foster Innovation at the Workplace and Beyond
At the heart of AXA's story is true innovation – the will to challenge and the desire to push boundaries. The mission, to empower customers to help them lead better lives, permeates all functions on a daily basis.
1)AXA Start-in Program
AXA has a global program aimed at accelerating internal innovation and fostering entrepreneurship among all employees across 64 countries.
2) Finathon
The organization recently hosted a finance hackathon in Pune to provide finance wizards an opportunity to come together and present innovative solutions to current industry challenges.
3) BOTS Hackathon
AXA in India had also partnered with Techgig, India's largest online tech community, to host the AXA BOTS Hackathon and encouraged professional coders to display their skill quotient and demonstrate innovative approaches to day-to-day challenges.
Diversity is Strength
Employees at AXA, come from all walks of life, diverse cultures, speak different languages and yet work towards a common cause – empowering people to live a better life. AXA is committed to promoting diversity and inclusion by creating a work environment where all employees are treated with dignity and respect and where individual differences are valued.
Be part of an organization that prides itself on its diverse workforce.