At MINDTREE, People are PEOPLE, Not Resources
Schonali
in
Women-friendly Companies, Events
|
10 Aug 2016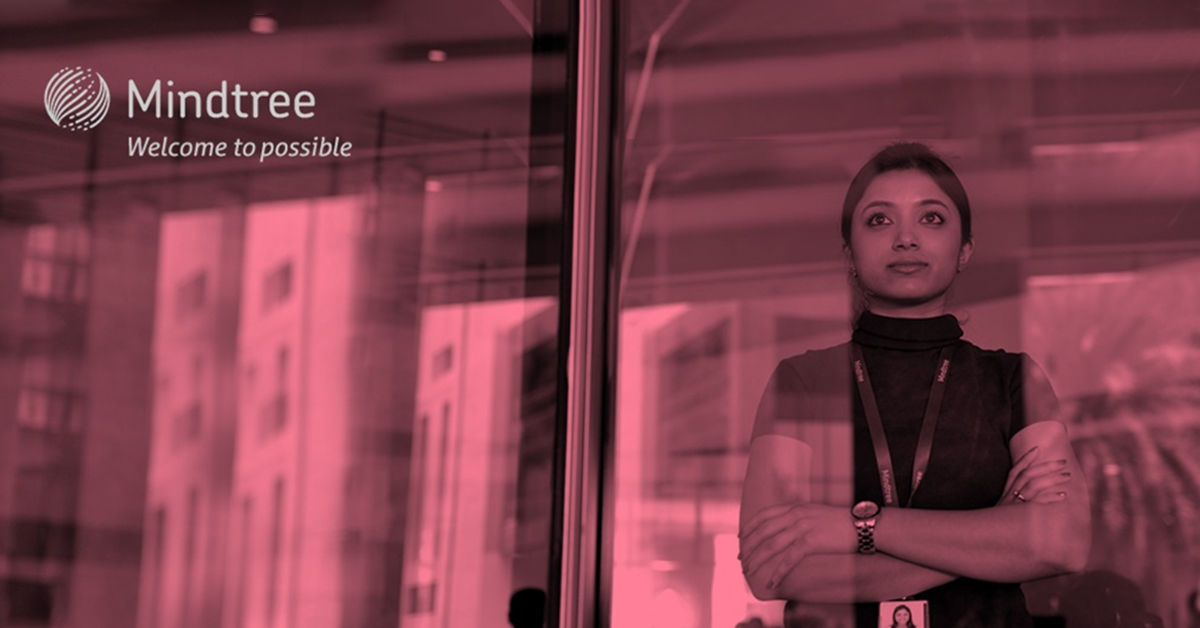 There is a company in Bangalore that has always believed that society flourishes only when organizations strive to keep their people happy.
It is rare to find an organization that on the one hand was "Born Digital", and on the other hand works hard to nurture a social conscience with human sensitivity, irrespective of the vagaries of its financial fortunes, so as not to lose sight of its humanness in what is normally a faceless industry.
Mindtree is a big company with a big heart and they embrace diversity in its truest forms – across race, religion, ethnicity, nationality, GENDER, and sexual orientation.
"Our people are more than resources for us; we have chosen to call our human resource function a 'PEOPLE FUNCTION'."
Mindtree nurtures its people like a passionate farmer takes care of his crop – from its onboarding programs to on-the-job training and development, to leadership development programs, to coaching and mentoring initiatives. And, they do this across their people base whether male or female. They even incentivise the recruitment of women talent across levels, creating a suitable work environment for them, conducive terms of employment, support systems, and career tracks to retain and grown their Lady Minds into the LEADERS that they can be!
Let's take a moment to look at A FEW of the awards & achievements that Mindtree has enjoyed receiving in past years:
Forbes India's Super 50 2016 list for the second consecutive year based on consistent shareholder returns, sales growth and return on equity

NASSCOM Top 20 IT-BPM Employers in India FY2016 list

Leader

in IAOP's 2016 Global Outsourcing 100 for global excellence

Ranked #3 under the categories 'Best CEO, IR Professional, IR program, Analyst Days, Website' and the 'Most Honoured Company' in the IT Sector for 2016 in the All – Asia Executive Team rankings by Institutional Investor

Ranked amongst the 100 "Fastest Growing Companies" by BW Businessworld

Top 10 Providers of outsourcing for services to the consumer goods industry in Consumer Goods Technology's (CGT) 2016 Readers' Choice Survey

One of the 50 Happiest Companies in America for 2016

Won "Best Corporate Governance – Technology – Asia - 2015" for exhibiting exceptional leadership in the area of governance

Top Ten BEST Award Winners in 2015 by the Association for Talent Development for its most innovative Talent Development Initiatives
The above is but a fraction of the list in its entirety...

To grow their female talent base Mindtree advanced a combination of factors:
Policy guidance,

Strategic push in talent acquisition,

Special support mechanisms for women,

Engagement forums,

Career tracks,

Coaching and mentoring for growth...
...among others.
This company knows that success comes from developing and sustaining diversity in all its forms, at every level, to glean maximum success on all fronts. A diverse talent pool turns a regular brainstorming sessions into a conclave of wizards who weave unimaginably creative solutions for the client.
That's the attitude that converts clients to repeat, happy customers, and makes employees loyal, consecrated members of a tribe.
"Our people are the source and reason for our brand and for its value."
Mindtree has shown India and the world that building a supportive workplace culture around women who want to seriously pursue their careers and look after their families, rewards the company with long-term success in all their goals. They enjoy an 82% female employee retention rate because of policies like flexi-work, part-time work, work-from-home and compensatory offs, in addition to special needs leave of 365 days (without pay) across 6 years (which more than 800 women at Mindtree have already accessed!).
In addition, their support mechanisms such as childcare crèches, Baby's Day Out facility, and ensuring safety and security during transportation, go a long way to put their Lady Minds at ease while they work. As well, Mindtree has a woman network group called Dhriti that helps women-recruits transition into the organization. This has developed into an active community forum where women at Mindtree share and learn from each other as well as from experts, and where they can capitalize on self-development programs and career guidance.
These small, firm steps go a long way to smoothen the work-life balance for the Lady Minds at Mindtree.
They want to roll out even more gender diversity initiatives, such as:
~ Enhancing the number of women at middle and senior levels,
~ Training women for jobs that have traditionally been a man's domain, and
~ Spreading diversity recruitment goals in wider groups across the organization.
This big-heart, big-thinking, WOMAN-FRIENDLY company wants YOU to join their multifaceted ranks!