At IBM, Diversity is the Art of Thinking Independently, Together!
Ujwala
in
Women-friendly Companies
|
23 Nov 2018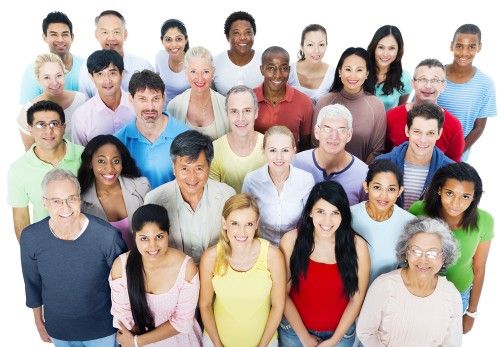 IBM has a long-standing commitment to diversity and inclusion, recognizing the unique value and skills every individual brings to the workplace.
They believe that innovation comes from seeking out and inspiring collaboration in all dimensions. Consciously building inclusive teams and encouraging diversity of ideas helps make the greatest impact for their clients, their colleagues, and the world.

So, when an organization like IBM opens its doors to women on a career break who are ready to restart their career, it is a great example for companies, the ecosystem and of course for women returning to the workforce.
What Can You do at IBM?
Consider this: The world is at a major turning point; technology is enabling entirely new forms of business operations, business models, industries, and outcomes. You have exponentially more power to reach the full potential of your life's work than any humans before us.
Now, imagine what you can do and experience!
You can innovate breakthroughs and help make a life-changing impact. You can look forward to a change in job, profession, industry all within one organization. And you can experience an inclusive, collaborative culture with the support of over 380,000 colleagues worldwide.
That's what we'd call a supercharged career restart.
How Diversity & Inclusion is Important for YOU and the Company
Being a second career woman, you've gathered more skills than you can imagine during your career break, regardless of the reason you took it. What you need for a fabulous career restart is a workplace that respects your experience, and your potential; a workplace that is free of gender bias and is committed to enhancing its employees' individual performance to further its goals and mission. As a company that is constantly evolving and building new policies towards diversity & inclusion, IBM is committed to getting YOU to be part of their workforce.
Diversity & Inclusion is part of the company's DNA!
IBM Work Culture
IBM believes in creating a workplace culture that embraces authenticity bring your "whole selves" to the office; a culture of empathy and compassion that make all people confident to be fully authentic in their daily work.
IBM invests in early intervention programs that keep women from exiting the workplace at mid-career and middle management positions because they are challenged to balance family and work or hesitant to ask for support.
They build out their pipeline of talent, to increase materially, the percentage of women in management, technical, and executive ranks.
They challenge unconscious bias and together, call out behaviors, activities, conversations, and rhetoric that might make some uncomfortable.
Did you Know?
IBM's culture of inclusiveness dates back to the early twentieth century. A significant moment in IBM's equal opportunity journey occurred roughly sixty years ago when IBM President Thomas Watson Jr. wrote a letter—and took a stand with Policy Letter #4.
As explained by Ron Glover, Vice President, IBM Diversity & Workforce Programs,
In 1934 IBM employed women in what were high-tech jobs at the time.
The following year the founder of the Company declared that it was the policy of the IBM company to pay women the same thing as the men earned for doing the same work.
In 1984, IBM declared that it will not discriminate against people based on sexual orientation.
In 2005 IBM set up a policy stating it will not discriminate based on the information that they could glean from their genetic makeup - the FIRST company in the world to do it!
So, if you are a woman looking to return to the workforce, there couldn't be a better opportunity to restart with a bang!