Aparna Sanjay - Executive Director, SVP Philanthropy Foundation
Kaajal Ahuja
in
Mentors Speak
|
13 Mar 2017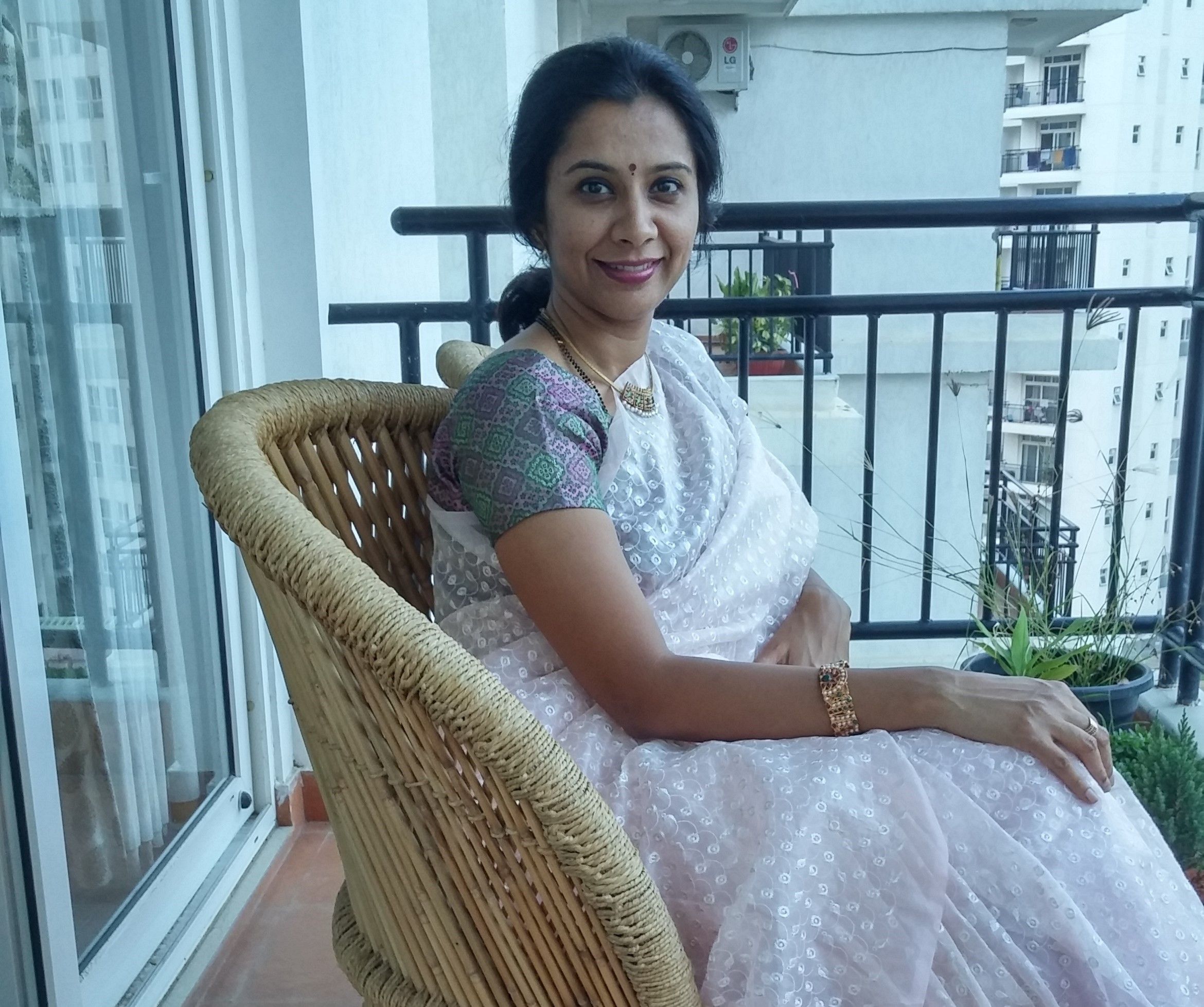 Aparna Sanjay, the Executive Director at SVP Philanthropy Foundation, runs the Bangalore chapter for SVP facilitating partner volunteerism and building their network through partnerships and collaborative work.
Although Aparna is a seasoned management professional with a corporate career that spanned over 13+ years, she grew up wanting to serve her community and country in some capacity. In fact, her MBA she says was an accident, as she had her eyes set on cracking the Civil Services exam and joining the IAS.
But, her work in the corporate world had neither been personally fulfilling, nor contributing to society in any manner.
Having volunteered with a few NGOs during her college years (as a scribe for blind students), and during her time with IBM (as a volunteer at an NGO in Chennai for suicide prevention), she moved into the space of CSR to stay in the corporate arena, while trying to find purpose in her work.

And that is how her journey into the development sector really began.
As time went by she realized how her business skills could come of immense use to social sector organizations that are typically unable to access the corporate sector talent in a meaningful way.
Might we just take a moment to salute such top notch perception?!
1. Hi Aparna, we truly appreciate you taking the time to share with us your key takeaways from your career. Tell us, what about your upbringing contributes to the person you are today?
My parents always stayed away from micro-managing my studies and all my other activities. I follow the same principle with my children to-date, as it fosters a strong work ethic, and instills independence and responsibility in them for life.
2. That is so true. Did you ever take a career break? If yes, then why and for how long?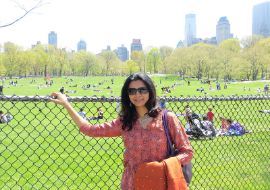 I took a break from paid work for about 4 years when my husband and I relocated to the US. My son was 20 months old at the time, and the following year I had my second one.
During my break, I volunteered with a non-profit organization helping them design one of their flagship programs. Shortly after my daughter's birth, I also started a Masters in Development Studies from the London School of Economics & Political Science (LSE).
I'd like to say that while my "break" seems much longer on paper, it was actually just about a year and a half!
3. A woman's career graph is often circuitous for these very reasons! When you returned, what were the challenges that confronted you?
There weren't any major challenges since I had been working with a non-profit organization, and studying in the interim. And because I'd gained a prestigious certification soon after our return to India, it was not difficult to get back to work.
4. That's great! So now that you've been where most of our women restarters are today, share with us:
a. What do you attribute your success to?
Understanding that my career path is not linear, like a staircase. It's more like a jungle gym, with many ups, downs, and plateaus. Don't get disheartened by breaks in your career, but look at them as an opportunity to reskill and retool.
Many women aim to "do it all". This is not only impractical but also unsustainable.
I strongly believe in creating and sustaining equal marriages where the husband does 50% or close to it - in childcare, household work, or elderly care. Set clear priorities for yourself. Don't kill yourself in the quest for an elusive perfection!
b. What is a habit or routine that you credit for your success?
Without a doubt, discipline and hard work.
c. And lastly, what is/are the best way/s to stay focused at work?
Well, I've learnt this the hard way, but really to focus on the outcome and the impact, not the activities. Create a monthly and daily planner to focus only on those activities that contribute to your Key Result Areas.
Set aside some time each day - even 15 mins will do - to just "reflect". Use this time to look at the big picture and find ways to do your work better; instead of getting bogged down in some activity that makes you feel busy even though you are not.
If Aparna's thrist to find and fulfill her purpose in life, has urged YOU to find YOUR place in society, then join us for an online webinar with the Mentor herself, on Thursday, 16th March between 12 noon & 1 pm by signing up HERE.

To follow Aparna Sanjay on MentorForHer on our portal, sign up HERE.

About the Writer:

Kaajal Ahuja is a commerce graduate, who worked in the field of Customer Support first at HDFC Bank, and then at Dell International. During her 11-year career break, she spent four years volunteering as a Teacher at a government-run educational institution and also ran her own enterprise – 'Hey Gorgeous' – alongside, for 8 years. It was during her break that she discovered her love for writing, and is now back, working part-time as a Senior Content Writer at JobsForHer. She is married and is an upbeat mommy to a 13-year-old.