An Unplanned Career Break. And Yet, She is Now Back to Work as a Senior Manager.
Kaajal A
in
Restarter Stories
|
06 Dec 2018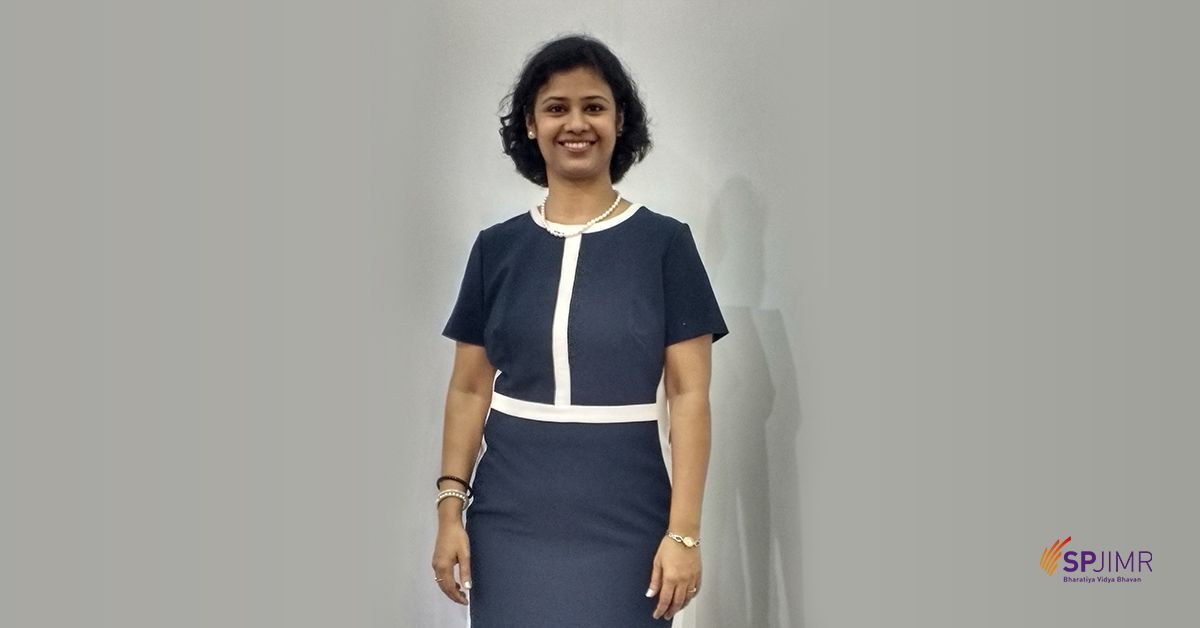 A sales professional with over 12 years of experience in selling forgings, elastic tapes and pesticides to manufacturers, this woman is proficient in Key Account Management and generating business in unchartered territories. She has traveled extensively to the USA, South Africa, Egypt, Western Europe, and the Far East; places which have only enriched her cross-cultural communication skills and strengthened her customer relationship management ability. Courage and perseverance are her key drivers towards attaining personal & professional goals.

In an interview with JobsForHer, Mrydul Gupta - student of the SPJIMR PGMPW batch 2017, currently working as Senior Manager - International Business at Pidilite Industries lets us in on her personal and professional journeys, and HOW the PGMPW Management Program from SPJIMR has made all the difference in making her comeback a smooth and successful one.
Hi Mrydul. Tell us a bit about yourself and your career.
I specialized in International Marketing from Symbiosis Institute of Foreign Trade (now known as SIIB), in Pune. After my post-graduation, I worked in the engineering, rubber and chemical industries for 12 years. In that span, I handled several roles in marketing, sales and business development and in various geographies like South Africa, Middle East, Western Europe, USA, and the Far East.
Being a sales professional who's passionate about selling in international geographies, while traveling to these geographies was primarily for sales and business development, traveling and diverse cultures are also my passions.
What were your reasons for going on a break, and how long were you away?
I hadn't ever planned on a career break; it was a choice I had to make due to circumstances.
My work environment was not conducive for a would-be-mother. So, in my second trimester, I decided to give my 12-year career a break, to nurture my family.
Time passed and this unplanned break became 3.5 years long.
I started interviewing for jobs when my son was 6 months old, but the assignments that came my way didn't seem suitable as he was still too young and needed me around.
Was there anything you did professionally, in your time away, to stay updated with industry trends?
While I used this time to explore and pursue my extracurricular interests, I also pursued Digital Marketing as it was the next big thing. I registered for a course and learned the latest trends in Digital Marketing & Analytics.
What made you want to return to work and what has

restarting

your career done for you?
I never wanted a break from work, as it was a medium of personal and professional growth. However, even when I was on a break, I wanted to be productively engaged. I tried different things to keep myself busy while my job hunt continued parallelly.
Now that I am back in the industry, it has rekindled my career aspirations and given me the boost to achieve them.
Do you credit anyone for support on your restart journey? If yes, then tell us about them.
My dad and my husband.
My dad has been a very positive and strong influence in my life. He has always been a progressive thinker and encouraged me in rough weather. While I was on a break, he insisted that I stayed abreast with industry trends, enrolled for courses or took up online free-lancing opportunities. My husband, on the other hand, knew that my independence meant a lot to me and so participated in the minutest opportunity that came my way, to help me succeed.
How has the SPJIMR PGMPW course helped you in your restart or rising through the ranks in your corporate career?
The PGMPW course is like a lighthouse to a ship sailing in deep seas amidst the thick of night.
During my 3.5-year break, I had immersed myself completely in the nourishing of my little one. So, firstly, the course enabled me to break free from the invisible boundaries that were self-created. The knowledge, upskilling, morale boost and connect with other participants was a complete makeover.
It helped me find my true self and surface the difference between things that I'd really like to do and those I do to be liked.
If you've been inspired by Mrydul's story to ascend the corporate ladder with as much ease, then
SIGN UP for the SPJIMR PGMPW Management Course NOW