All Aboard! 6 Indian Companies Re-Hiring Career-Break Women through JFH!
Neha
in
Women-friendly Companies
|
27 Oct 2015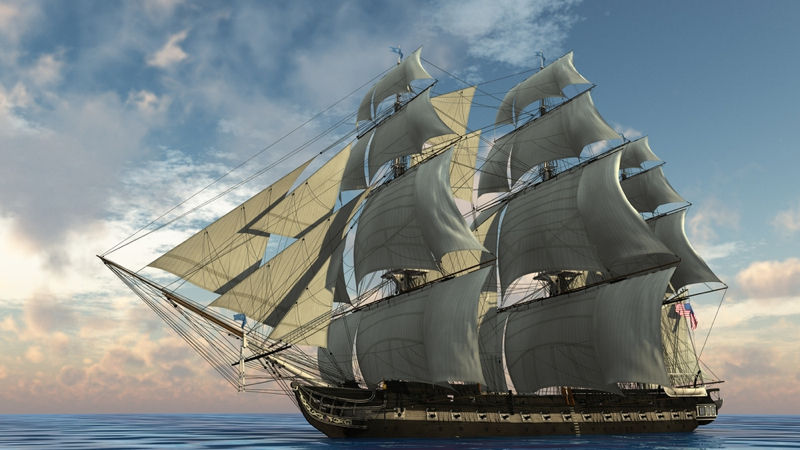 Our sails are filling out and we're really excited about the new companies who have come on board to rehire career-break women from our portal! Here are a few that we've highlighted this week...
Mindtree Ltd. (Bangalore)
A company where women (or Lady Minds, as they are inclusively called) love to work, seeing that they enjoy an 82% female employee retention rate and 100% maternity-leave women returnees, Mindtree specializes in multiple technology services and their primary areas of focus are:
~Digital marketing IT operations
~Omnichannel retail enablement
~Employee and channel collaboration
~Data management, business intelligence, and analytics
~Decision science for CSO/CMO
~Big data platform
~360-degree view of consumer/traveller
Mindtree has a total of 15,500+ employees as of September 2015, of which almost 30% are women. Here is a company where career-break women should definitely consider applying to jobs because they're hosting a remarkable Diversity Drive this Saturday, October 31st, where they want to RE-hire 125 women in tech who have been on a career-break! Learn more about this event, here...
Kotak Mahindra Bank (Bangalore)
With one resume-match under our belts with Kotak Mahindra Bank, JobsForHer is ecstatic to have them on our portal and to have filled a position with them from our resume bank, so soon!
Kotak Mahindra Finance Co. was the first company in Indian banking history to convert to a bank. They are now the nation's 4th largest private bank with a gender ratio of 81:19 (men to women).
They give preference to women employees applying for internal job postings in hitherto male-dominated frontline sales and collection jobs.
In FY 2011-12, the Bank launched the Kotak Probationary Officer (KPO) programme in partnership with Manipal University to train and groom talent before hiring them for various relationship and customer facing roles. In FY 2013-14, the Bank integrated its gender diversity agenda with the KPO programme by launching the first 'all-women batch' of the course.
An employee can choose to work for reduced work hours and part-time employment, for fixed tenure, which can later be converted into full-time employment after completion of a fixed tenure. To promote female employee growth in the organisation, the Bank extends flexi-working arrangements (part-time, work from home or work from nearest branch) on a case-to-case basis.
Learn more about their job-openings here...
Amazon India (Bangalore)
They have been all over the news lately for their sales having quadrupled during the festive season (pre-Diwali sales) compared to last year, and their commitment to continue to "invest heavily" in the Indian market. "'We're really encouraged with what we are seeing, both on the customer side and the seller side. On the customer side, active customer accounts are up 230 per cent year-over-year. We are in the middle of the Diwali season that is going really well. Sales are 4x what they were last year,'" [Amazon Senior Vice-President and CFO Brian T Olsavsky] said on an investor call.[1]
And they've listed 18 jobs on our portal! To browse and apply, go here...
Koove.com (Bangalore)
Koove is an organized marketplace app for used goods. Their USP is the trusted network they have built for sellers and buyers. In other words, what AirBnB did to the sublet market space, Koove is doing to the "used goods sell market". Airbnb built a layer of trust for housing listings; Koove is doing that for used goods. They believe in the power of communities, and are built on the preexisting base of small and large communities, thereby enabling and empowering thousands of micro-entrepreneurs, and creating an ecosystem. Koove is making online shopping, social. Shopping has always been a social activity. We shop with friends and family. However, online shopping has hitherto been purely transactional. Koove is building buy/sell communities across the globe, socially! And, they are rehiring career-break women on the JFH portal for exciting, creative openings at their company! To browse and apply, go
here
...
Film Heritage Foundation (Mumbai)
Film Heritage Foundation is a not for profit organization set up by Shivendra Singh Dungarpur in 2014. Recognizing the urgent need to preserve India's cinematic heritage, the foundation is dedicated to supporting the conservation, preservation and restoration of the moving image and to develop interdisciplinary educational programs that will use film as an educational tool and create awareness about the language of cinema.
They are looking for a career-break woman to fill their opening of Fundraising & Marketing Manager. If you love the world of Indian cinema – where it started, how it began, how much India contributed to the world in cinema through the ages – then this job is for you! To learn more and apply, go here...
YES Bank (Mumbai)
It is India's 5th largest private-sector bank with a pan-India presence across all 29 states and 7 Union Territories of India, HQ'ed in the Lower Parel Innovation District (LPID) of Mumbai, and is the outcome of the professional & entrepreneurial commitment of its founder Rana Kapoor, and its top management team, to establish high quality, customer-centric, service-driven, private Indian banking catering to the future businesses of India. YES Bank has adopted international best practices, and is steadily evolving as the Professionals' Bank of India with the long term mission of "Building the Best Quality Bank of the World in India" by 2020.
They have listed a super-exciting and challenging role on our portal – Assistant Manager/Manager—Human Capital Management Risk Containment Unit – which requires skills and experience in a current understanding of money laundering issues and email forensic examination, among other things. If you thrive on putting your hard-earned education and experience to good use by catching the bad guys, this job is for you! To learn more and apply, go here...
If you're looking to start your career, or for new and exciting roles to showcase the skills you've gained along your professional and personal journey, you can find them at www.JobsForHer.com. Create your profile, upload your resume and start job-hunting today!
[1] "Amazon to invest 'very heavily' in India as festival sales quadruple" – First Post, October 26th, 2015