Age No Bar - Bhavna Asrani - Asst. General Manager, RWD, Chennai
Kaajal Ahuja
in
Mentors Speak
|
17 Apr 2017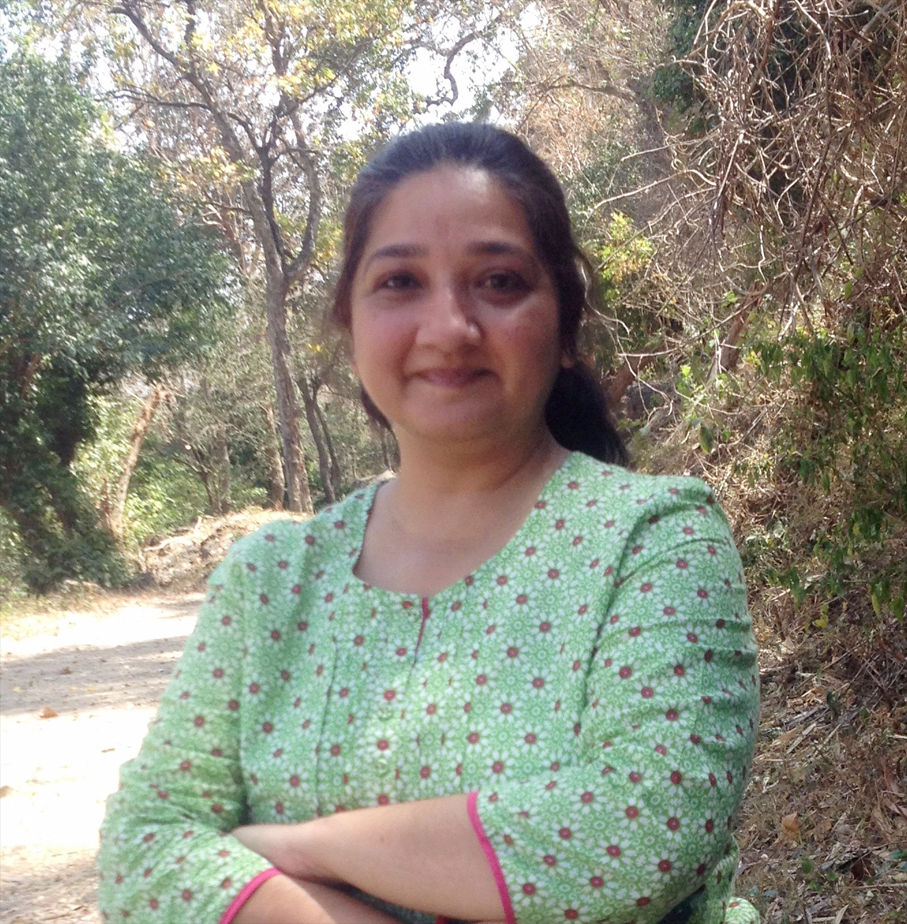 At JobsForHer, as you've already witnessed, all we breathe and live for is bringing qualified, experienced, talented women back to work.
But every once a while we cross paths with a woman who, through her example, enhances our existence.
And Bhavna Asrani, the Asst. General Manager of HR at RWD, Chennai, is one such woman.
A homemaker for the most part of her life, Bhavna's career graph only began taking shape at the age of 30.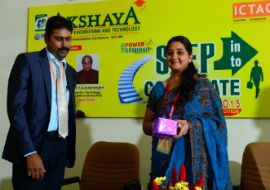 Today, with 11 years of experience in strategic planning and organizational development, she is an expert in managing the entire spectrum of Human Resources, Training and Brand Communication.
Bhavna is also the Founder of Abhyas Academy, a professional training platform, which offers a plethora of programs to augment the organizational development of businesses. The academy also aims to magnify the knowledge of young minds to enhance their employability in today's working world.
With training and mentoring among her passions, she is a part of the Corporate Council at Agni's Ignite, India, for nurturing, developing and sustaining an entrepreneurship and innovation eco-system across Tamil Nadu. Bhavna has been instrumental in supporting budding entrepreneurs in achieving their goals.
As an enthusiastic spokesperson, she helps students become effective professionals. She has delivered a series of trainings and been the keynote speaker on various subjects at many colleges across the state of Tamil Nadu. She has imparted several leadership trainings for corporate companies in the banking, textile, IT, real estate, manufacturing, education, and aviation industries. She was previously associated with SGSA India Pvt. Ltd, Oracle, and Ericsson.
Bhavna also contributes to initiatives that empower women.
Her individuality has treasured her with uncompromising ethics and transparent communication.
| Sign up HERE for an Online Webinar with Bhavna Asrani on Thursday, 20th April at 12 noon.
Hi, Bhavna! Tell us a little about how your career path took shape…

Believe it or not, I was a typical housewife who had been nurturing a family over many years. One fine day, a friend, while casually catching up, offered me the opportunity to join her. I was awe-struck as I lacked any experience or exposure in the industry. But she recognized my latent potential. Completely unaware of how things would turn out, I dared to kick-start my professional journey.
With determination and immense support on the home front, I made up my mind to explore the world, far beyond the boundaries of my home.
In time, I saw how my experiences had taught me far more than books ever could.
Today, I stand proud of my achievements, with brighter career prospects ahead of me.
| Find stories of second career women here
2. Wow! So, you actually set out on a first career when most of us are considering our second careers… That must've have come with its own set of challenges?
Yes! Certainly did. A very late start because I commenced my professional life only in my early 30's. A lot of factors like leaving the kids at home, wrapping up all household responsibilities early n the morning before leaving, and late evenings after work did pose challenges. But, I soon learned the art of balancing work and life. It is a woman's second nature, after all, to navigate her way on the ever-meandering path of life.
3. What do you know now that you wish you had known when you were younger?
I wish I'd have realized the importance of a career earlier in life so that I could have contributed more by now.
4. What do you think is key to a successful career as a woman?
Women are innately blessed with patience, intellect and multitasking skills. They are highly capable of maintaining a good work-life balance. I believe that these inbuilt qualities are the ones that lead us to success.
| Read more about the Mentors on the JobsForHer Panel
5. Is there anything your parents did for you that many parents don't do, that had a lasting impact?

Parents always support their children. They go out of their way to fulfill every need of ours. Nature has made this relationship this way.
BUT, for me, that extends to my in-laws as well! I am so lucky and proud to have such supportive parents-in-law for having stood beside me to help make my career successful.
I salute my mother-in-law and owe the WHOLE of my success to her, as she was the one who encouraged me whenever I felt weak and hesitant. She is my friend, philosopher, and guide. I wish every woman a mother in law like mine, so that she has that sounding board to go into the world and achieve all that she's so capable of.
With the everyday hustle, especially in the household of a working woman, we aim to get through our morning tasks and end up skipping breakfast to reach the office on time. My father-in-law never allowed me to step out of our home without having breakfast in the morning; and, he made sure it was a nutritious one! Breakfast is the one meal of the day that gives us the energy required to kickstart it. A majority of women skip it, but in time, it will affect their health.
This 'everyday breakfast rule' kept me energetic throughout the day.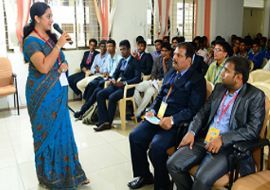 If a woman is blessed with a healthy body with a healthy mind, there is nothing that can stop her.
​6. That is so good to know! JobsForHer salutes that kind of support, and applauds the efforts of such remarkable people, Bhavna! So, besides that, what is a habit or routine that you credit for your success?
Don't ever let over-confidence get the better of you. Keep your learning curve continuous and upwards, always.
I constantly update myself with recent trends and stay on track with them. Knowledge is boundless, and I am always open to all sorts of learnings. After all, it is acquired knowledge has made me what I am today.
| Read How to Reskill Before You Restart
7. Beautiful. Lastly, how does one stay focused at work?
I strongly believe in the mantra ''Work while you work; play while you play''.
When at the office, focus on the work ahead of you. And when at home, cherish your family! It is only when you're constantly oscillating between the two that one can lose balance. If one understands this well, then one understands life.
If Bhavna's story has rekindled the fire within you to refind your career, then keep it ablaze by following her on the MentorForHer panel on our portal, by signing up HERE.

Have your questions on how YOU can set out on your restart journey answered, by signing up HERE for an Online Webinar with Bhavna Asrani on Thursday, 20th April, at 12 noon.

About the Writer:

Kaajal Ahuja is a commerce graduate, who worked in the field of Customer Support first at HDFC Bank, and then at Dell International. During her 11-year career break, she spent four years volunteering as a Teacher at a government-run educational institution and also ran her own enterprise – 'Hey Gorgeous' – alongside, for 8 years. It was during her break that she discovered her love for writing, and is now back, working part-time as a Senior Content Writer at JobsForHer. She is married and is an upbeat mommy to a 13-year-old.