After every rejection in an interview, I tried to find out WHY
Kaajal A
in
Restarter Stories
|
11 Jan 2019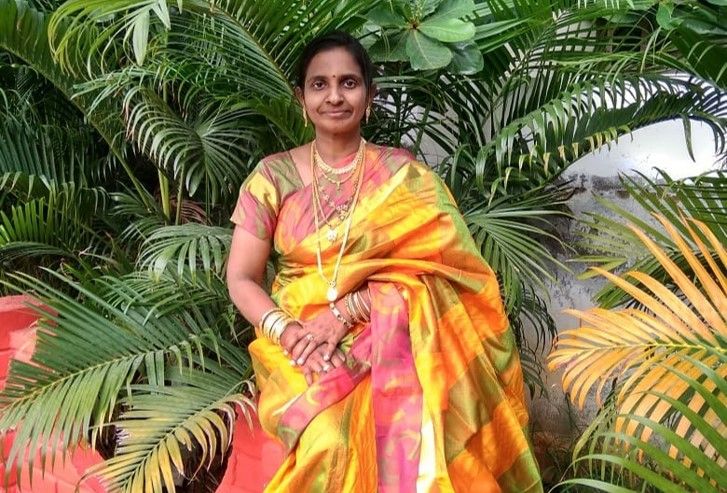 "I've had to take 3 career breaks in my course of work. All for different reasons. And yet, each time, there was that one constant question that kept me coming back… "Who is Lilly? Is she a software engineer? Is she a management professional? Is she a proprietor of an organization? Or more…?"
Meet Lilly James…
"Throughout my career, I've changed roles and moved from one vertical to another, but all along, being a part of the Technology field gave me immense happiness!"
An electronics and communications engineer, Lilly underwent a software language training to find her place in the IT world. Having started out as a Developer, she gradually moved into the field of Project Management, where she executed the roles of a Team Lead and Project Manager.

Her husband's job role got them to relocate within India constantly, and because of this, Lilly got the opportunity to meet a variety of people across many regions. Her interactions with them got her to understand, accept, and adapt to their cultures and diversities. And today, she sees how that contributes towards her career growth tremendously.
Her 3 Career Breaks AND Her 3 Comebacks…
"After 10 months of restarting, my son met with an accident. So, I stepped down again to take care of him."
Lilly's first career break happened when she delivered her second child. How the next two and a half years went by, she had no clue. But she was immersed in raising her two children and delivering on other personal commitments. Somehow, life has that effect when you step away.
She found her way back with Virtusa Polaris Corporation and gained a good 4 years of work experience. But another career break cropped up on her, for a relocation that her husband's work role brought about. Lilly and her family moved to Hyderabad, and just like that one and half years went by.
But during this time, her passion for this field got her to upskill herself with relevant technologies. She gained certifications in PMP and Scrum Master along with a few others.
And that's when and how she came back to work, a second time, with NCR Corporation.
10 months later, Lilly stepped down again, to tend to her son who'd met with an accident.
"And it was during my third break that I learned about JobsForHer. I got so much motivation from their group of Ambassadors! I see so many elderly women who are engaged in their careers successfully! This tribe was my real inspiration."
In time, I found an opportunity with Nicefit Careers Consultancy as a Senior Consultant. And here, I've learned so much because I've had to constantly redefine myself as per the millennial standards!"
The Rejections She Faced…
"I faced several rejections from employers during my interviews. But every time, I tried to find out their reason for rejection."
Sometimes Lilly would feel low and think that companies don't want to associate with her due to her break. But then, she had such encouraging friends and seniors in the industry, that her hunt for a job just continued.
In fact, over a period, she noticed that every rejection she faced came with a tremendous amount of value additions because it only helped her get better.
Her Reasons to Come Back to Work…EACH TIME
"I just had to find out who I simply am…"
Other than her routine tasks, Lilly had to have that something in her day to go to, to FEEL INSPIRED and CHARGED. And even besides 3 career breaks, she had to FIND HERSELF, beyond being a doting mother and a devoted wife.
Another galvanizer for her to come back each time was the happiness and freedom of being FINANCIALLY INDEPENDENT.
What Her Restart Has Done for Her…
"I realized that I can do many things in this world…in this life."
Lilly's return to work surfaced things about her that she didn't know until she walked the path of a restart. It…
Increased her confidence levels;

Revealed how versatile she could be;

Brought about interactions with diverse people and technologies; and

Led her to unconsciously encourage people around her, to believe that EVERYTHING IS POSSIBLE
Her Family, Her Pillar
"I'm so thankful to my husband because no matter what decision I took – whether it was going on a break, or coming back to work, he never once judged me. He had faith in me and my decisions, and supported me, whichever way I went.
And moreover, I want to acknowledge the indirect support I received so unconditionally from my seniors, my friends, and my family members – my in-laws, my brothers - all of whom are my true well-wishers."
Her Advice to Her Fellow Restarters…
"Only one thing: Always Stay Positive. Because you never really know what's hidden in all that's coming your way."
"And I say this because, in one day, my world transformed. One morning I had a job, and by evening I was out of that job. I almost collapsed.
Thoughts of "Why this happened, Why Me?" clouded my thinking. And then, I knew that God had a plan.
I used this time to spend with family and myself. I researched and looked for all that I needed to update myself on. And in that time, I took up my upskilling courses.
And on days that I'm down and under, I lift myself with Sir Abdul Kalam's 5-quote mantra"
We know you have WHAT IT TAKES to come back to work.
Do you think so too?