Acing your Career Comeback with Facebook at RestartHer 2017
Ujwala Thirumurthy
in
Videos,RestartHer 2017
|
11 Oct 2017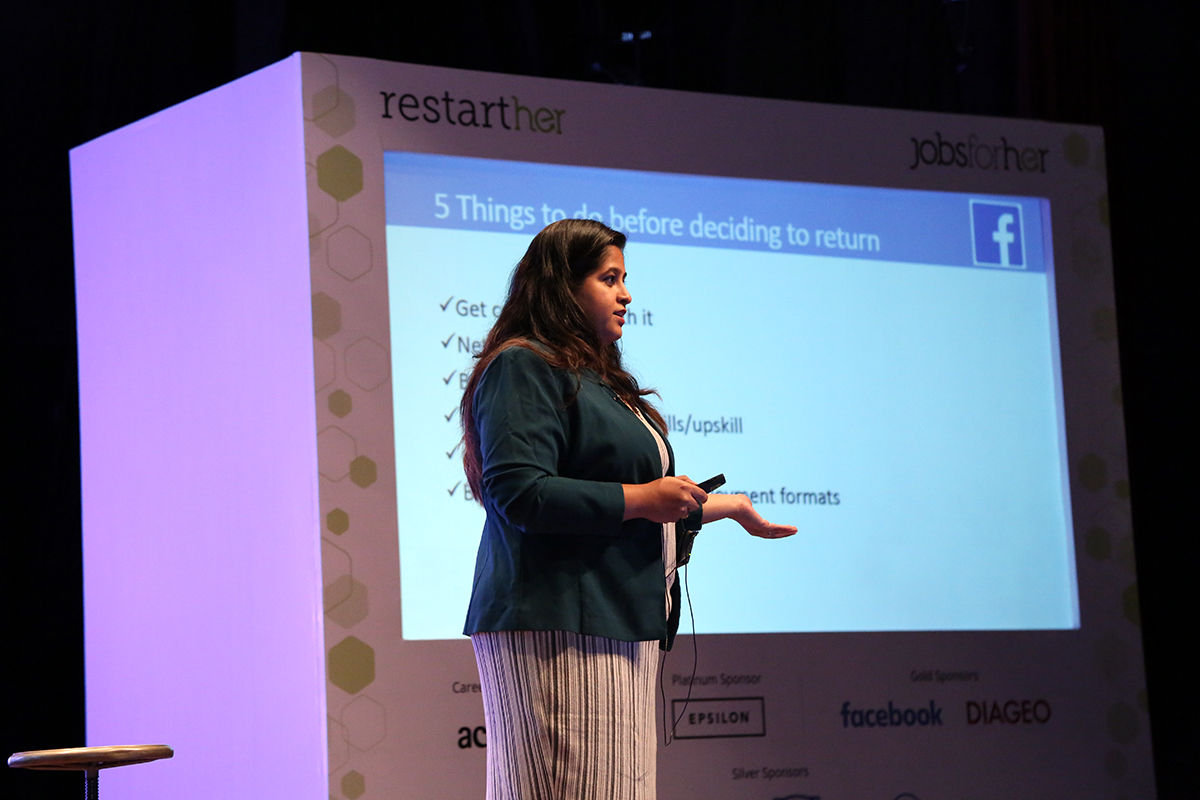 The RestartHer 2017 Conference was a roaring success thanks to its participants AND some very inspiring workshops designed exclusively for conference delegates. But, when a recruiter from Facebook takes centre stage to tell you ALL you need to know about restarting your career, you get nothing but amazing insights into the social media giant's work culture.
Watch the entire video here...
If there's a restarter in YOU raring to go, then look no further, think no more.

Follow FACEBOOK on our portal to keep up-to-date with their current job openings for women like YOU!