A Restart No Less than a Trial by Fire - How Kester Cathleen Rediscovered Herself
Kaajal A
in
Restarter Stories
|
05 Jan 2018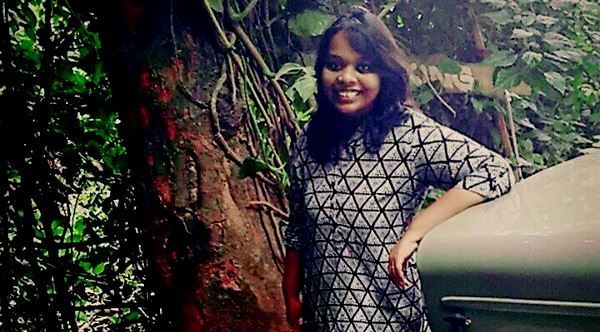 It all started with one career break to take care of my health.
My storyline can be defined as Before JobsForHer and After JobsForHer.
My dear fellow restarters, I'm Kester - a cheerful, outgoing person. Well, this is how my friends describe me.
A B.Tech graduate by educational qualification and a software engineer by profession, blessed with a loving family and wonderful friends, I had all that I need. Through a campus placement at Wipro Technologies, I secured a job even before my graduation. Wipro turned out to be an amazing workplace and that too in one of the most happening cities - Bangalore. Three years into the company and I'd enjoyed every bit of my work life, but most importantly the everyday learning added new skills to my repertoire.

And just when I thought life was all a smooth sail, a decline in my health forced me to take time off work to care for my condition.
After a short break, when I felt I was ready to get my working shoes back on, the same condition reoccurred, which led me to quit my job and go on a break for a period far longer than I expected.
From days to months to years everything about me changed.
I went through criticism about how I had to prioritize my job over my health and how miserable I'd feel when I'd be jobless. THAT is how the society perceived and defined my break. With each passing day, my confidence and desire to get back to work only moved downhill. I went into a shell and wouldn't let anyone in.
It took me close to 2 years to get back to normal – to even socialize with people around.
Since I'd cut off from social media and all other networks, I thought: 'Might as well live in peace'.
A few of my concerned friends visited me then and counseled me, pushing me to not give up. It was then that one of them talked about career comeback programs for women.
Taking up the advice, while surfing the internet, I found JobsForHer. In utter desperation to get back, I enrolled myself on the portal and decided to go to the Mentoring Roadshow in Bangalore, which was luckily happening that week.
The roadshow was where I realized that I was not alone on the path and that a career break is not as daunting as it seems.
With the help of my mentors and fellow restarters both of whom I met at the event, there began my second career journey. This time around, a fresh start with a much clearer perspective.
I'm also super glad to have met Divya Mehrotra from JobsForHer. She became my restart buddy, and instilled in me hope and confidence at a point when I was about to give up! I'm grateful to have had her in my life when no one else was, and during those pivotal days of my career.
I slowly picked up the pieces and unearthed the Kester that once was.
Through her, not only did I get associated with JobsForHer as an Ambassador and get connected to a network of highly enthusiastic women who keep each other's spirits high at all times in their second career hunt, but also found my way to several reskilling courses that helped me gear up on the technology that I once felt I wasn't capable of catching up with.
Want to be part of the amazing Ambassador Community at JobsForHer? Look what we have in store for you and
I began attending every single webinar that would happen on the portal, and every session I attended helped me regain my confidence. It took some time, but with constant motivation from two of my dear friends and the ambassadors, I decided to go back and give a shot at interviews, without hesitation.
Every time I had an interview scheduled, I pretty much knew what was coming – where my career break would always be criteria for rejection.
But, clearly, AFTER the Mentoring Roadshow, my perspective and attitude towards my break changed.
Although the 4 interviews that followed weren't any different, this time I was happy to talk about my break, more vocal about it, and confident on how to showcase my gap.
Every passing day, through the webinars and constant motivation from the ambassador group, I kept pushing harder. And the wait was all worth it when I heard the most-awaited words after all these years - Congratulations! You're hired!
I now work as a Salesforce Developer with IMS Health, and cherish every day at work.
By far, this has been the most tiring yet the best learning experience in my life. It's not just about happiness, but how we rediscover ourselves during trying times. A huge shout out to team JobsForHer, my mentors, friends and family, and above all, the almighty God.
In fact, it gives me such pleasure to share that it's been a year since I restarted at IMS and I received this at the Q3 celebrations!!
I would like to say this to anybody on a career break: This too shall pass. Grab every opportunity and make the best of it. Never let your dreams fade away.
Networking and self-motivation is the key.
Good luck to all my fellow restarters. Don't ever give up even when you so feel like it - no matter what. That extra mile always makes a huge difference!
I would like to end with this quote by Alexander Dumas:
"All of human wisdom is summed up in these two words - Wait & Hope"
Did Kester's story strike a chord with you?
About the Author:
Kaajal Ahuja is a commerce graduate, who worked in the field of Customer Support first at HDFC Bank, and then at Dell International. During her 11-year career break, she spent four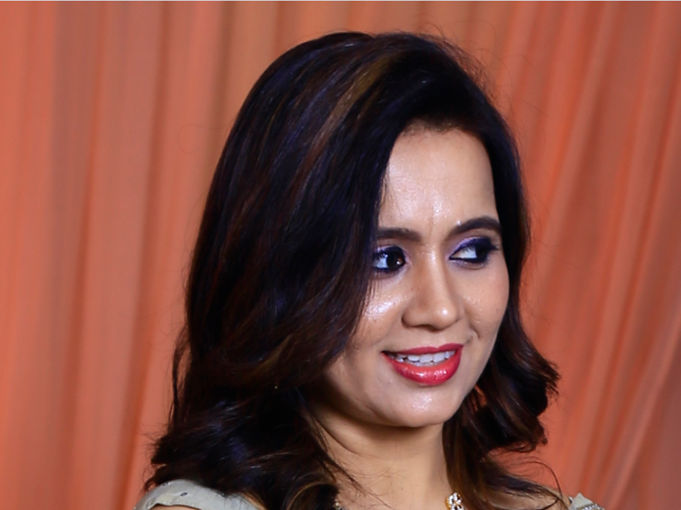 years volunteering as a Teacher at a government-run educational institution and also ran her own enterprise – 'Hey Gorgeous' – alongside, for 8 years. It was during her break that she discovered her love for writing, and is back, working part-time as a Senior Content Writer at JobsForHer. She is married and is an upbeat mommy to a 13-year-old.