''A Long Way I Have Come and A Long Way I Shall Go'' - The Career Path of Sapna Bakshi, Community Manager at JobsForHer
Kaajal Ahuja
in
Restarter Stories
|
20 Jan 2017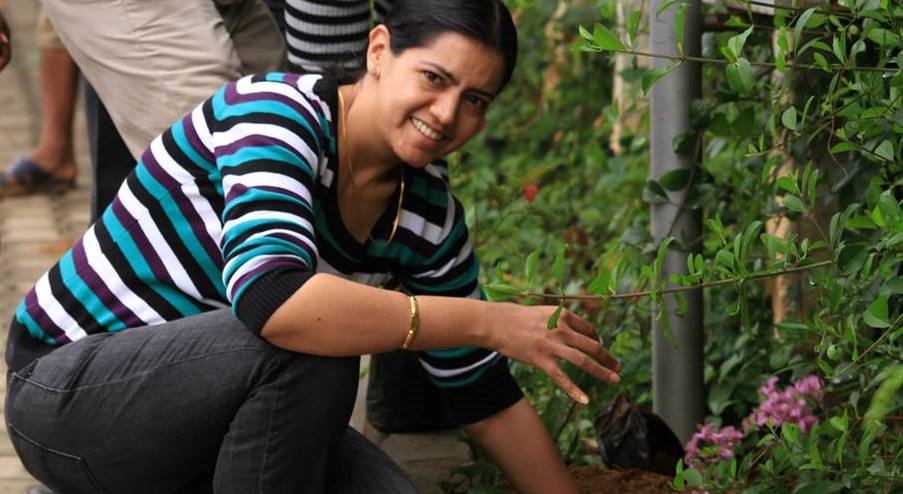 Even with multiple career breaks taken for multiple reasons such as personal health, family, relocation, motherhood and more, Sapna Bakshi has always been upbeat of shaping her circuitous career trail and finding her way back to the place she finds her best self - the work world.
And it is this forward-looking attitude of hers that has got her to where she is today.

Having begun her association with JobsForHer in July 2016 as one of our first few ambassadors - one of our most proactive and enthusiastic ones, if I may add, she soon came on board as a Customer Support Strategist. And a year later, through relentless hard work and dedication, she is now the Community Manager at JobsForHer. If anyone knows Sapna, they know that she is always and I mean literally always, ON-THE-JOB.
But here's how her career and work-life started out…
An MBA in Marketing and Finance, Sapna took on her first job in 2005 as an Event Planner at Shaadi Online. From Weddings to Corporate Events, her role entailed every possible exposure and there wasn't any detail that she wasn't involved in. From art directors to florists, Sapna worked extensively with the entire team for about 9 months.
Soon after, Sapna joined Interactive Television for a year, as an Asst. Mgr. for Client Servicing. Covering Cinema Advertising & Co-Branding Media Tie-Ups, her job called for long working hours, coordination with their teams across India, and occasional traveling.
Unfortunately, this was the time that her health began to wane. Sapna was diagnosed with IBS (Irritable Bowel Syndrome) which brought with it a host of notorious symptoms; but that didn't keep her from forging ahead and, in fact, diversifying her capabilities.
She went on to join IB&W Communications in 2008, as an Accounts Supervisor, where she had a team of Interns and Executives reporting to her.
During her time there, Sapna's personal life also began taking shape. With the sounds of wedding bells in the air, her future heralded relocation to Bangalore.
Moving from a complete civilian family to one with a hardcore army background, and in an altogether new neighborhood and locality, Sapna had it tough for the next two years. Whether it was pertaining to her health or finding an appropriate job role, it took a great deal for matters to finally settle down.
In a little over six months, she found her place with Jagran Solutions as a Senior Accounts Manager for their Event Management wing. In the 11 months that she served with them, Sapna was dealing with multiple health problems, most of which were stress related; both from the pressures of a new job, and the balance that needed to be struck between managing home and work.
Although she conceived during this tenure, Sapna had had several complications during her pregnancy. However, there were happy times ahead, she gave birth to a beautiful baby boy in 2011.
When he turned 18 months old, Sapna returned to work with Ogilvy & Mather as a Group Account Manager. But since a full-time role and a baby to nurture became all too much, Sapna quit her job in a period of 4 months.
Two and a half years went by, and THIS was her longest time away from the world that constantly beckoned her.
Before she knew it, her son was at playschool, and SHE was with Strategic; a firm that executes Demand Generation, E-mail marketing & Telemarketing, catering purely to a North
American & Canadian clientele. In their search for someone to spearhead their India Operations, Sapna joined them as a Client Servicing Mgr.
Working her way through all the groundwork for recruitment, training, branding, internal PR, and sales processes, Sapna had a hand in everything that helped build the company's operations in India.
Her hard work was soon recognized when she was promoted to Customer Success Manager.
After almost 2 years, when Sapna was at the peak of her career, receiving accolades and recognition, on the one hand, Strategic had to bring down the shutters on their domestic operations, on the other.
Around this time, Sapna also encountered a shoulder impingement while playing part in a fun adventurous activity. So, with the culmination of these two events, she stepped down yet again, for another year.
Sapna then joined Webenza as a Senior Mgr. for Client Servicing, and that is how and where she met Neha Bagaria, Founder of JobsForHer for the very first time, who was then only in the process of getting the very first wireframe of our company website in place! (Wow! And look at where we are today!)
Back then, little did either of them know that Sapna would, in the months that followed, become such an active and integral part of the JobsForHer team, not only as an Ambassador but also as an employee!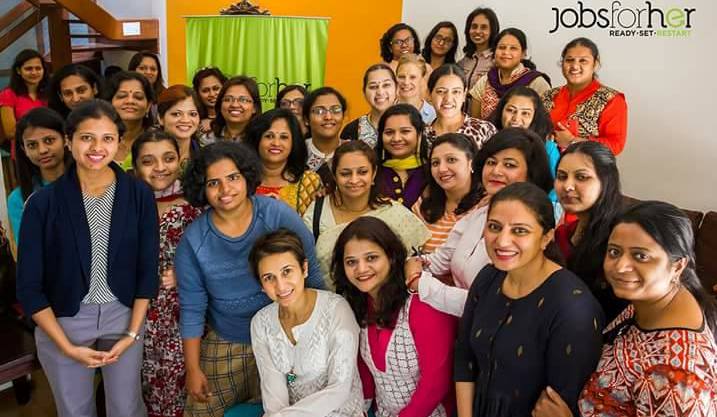 And that's what took Sapna Bakshi to find her way through the meandering trails of her career - BELIEF.

We Beleive that You can too. Come and find those trails that will lead you back to the career you left behind, the career that needs and awaits you.

If you're looking to start your career, or for new and exciting roles to showcase the skills you've gained along your professional and personal journey, you can find them at www.JobsForHer.com. Create your profile, upload your resume and start job-hunting today!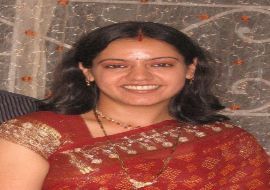 Born and brought up in Mumbai , Sapna Bakshi completed her BBA and a Diploma in Advertising & PR alongside, and then pursued an MBA in Marketing & Finance in Delhi. Simultaneously, she has also worked on several projects during her MBA days and her initial work assignments. Having spent most of her childhood with her grandparents, she also enjoyed volunteering with Helpage India and other old age homes in the city. Sapna has also volunteered with Goonj and CRY foundation in support of their causes.
She has previously worked with Shaadi Online, Interactive Television, IB&W, Jaagran Solutions, Ogilvy & Mather, Strategic Solutions & Webenza.
A fun loving person, Sapna loves to connect, get inspired and learn from every person she meets.
About the Writer:

Kaajal Ahuja is a commerce graduate, who worked in the field of Customer Support first at HDFC Bank, and then at Dell International. During her 11-year career break, she spent four years volunteering as a Teacher at a government-run educational institution and also ran her own enterprise – 'Hey Gorgeous' – alongside, for 8 years. It was during her break that she discovered her love for writing, and is now back, working part-time as a Senior Content Writer at JobsForHer. She is married and is an upbeat mommy to a 13-year-old.