9 Ways for Working Moms to Manage Your Kids' Summer Break!
Neha
in
Working Women
|
04 Apr 2016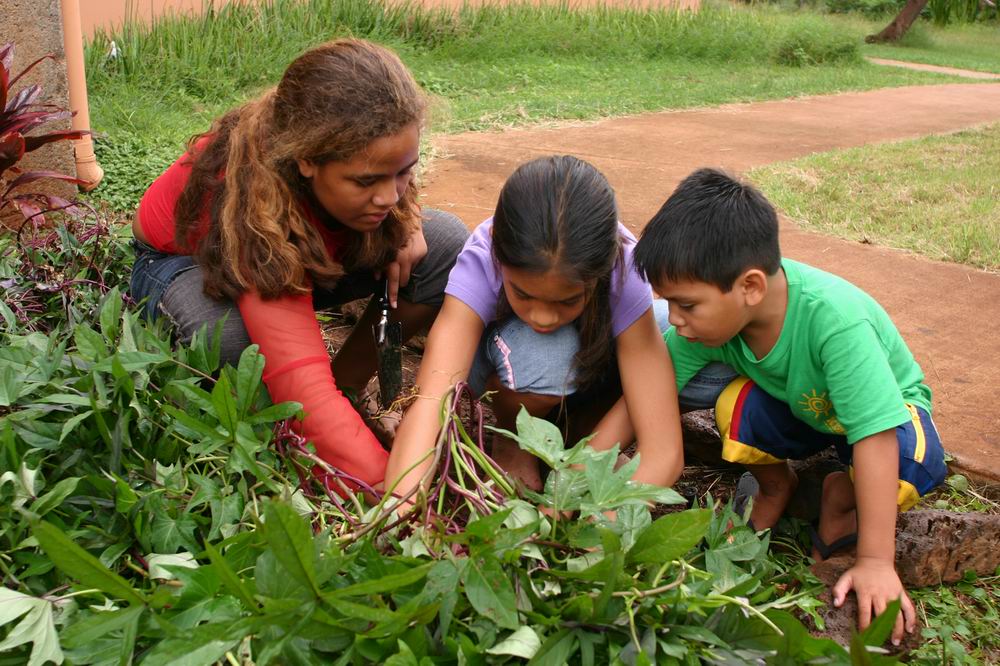 Summertiiiiiiiime, and the livin' is easy... NOT!
I have a son in playschool and most of the mums I know are running in circles in anticipation of the 2 month hiatus during which their kids will be at home with hours in the day to kill that they are trying to curate creatively. Here are a few cheap & cheerful ways for working moms to slice up some summer fun at home and around it, for them kids!
Disclaimer: A lot of these ideas/activities can be initiated on a weekend together as a family, and then the responsibility of seeing them through becomes your child's while you are at work, or out of the house on errands. What you could and should do is sit together with him/her in the evenings and review what they've managed to do that day.
1. Take them to Work! Check with your office if they've got on-site facilities to keep your child(ren) for a few days a week. Many offices and workplaces today have a child-friendly area set aside for employees who are parents. It would be a great way for your kids to see where mum works and for you to have them close by in a safe and secure environment, where you can actually check on them through the day when you get a break from work! For example, JobsForHer's new office has its very own KidZone for all those moms looking at applying to our many job opportunities.
2. Enlist the Troops! (What's Family For if not This?) Ask your parents/in-laws if anyone is willing and able to watch your child(ren) for the hours that you are at work. Children thrive on time spent with grandparents and other relatives. They have the security and comfort that comes with home and the change of scene that comes with not actually being in it. And the same goes vice-versa – for the delight that one's grandchildren, nieces, and nephews bring after a day spent in each other's company. Many of our team members are happily shipping off their children to their grandparents in Chennai/Mumbai/Hyderabad and the grandparents are ecstatic to get some quality and quantity time with the children, away from the interfering eye of the mom!
3. Grow a Garden! Bangalore is still the Garden City of India and we have no shortage of nurseries that house beautiful, unique, and varied green and flowering plants. Take a field trip to one that's close to you and pick out a few cuttings/pots/seeds with your kids. Watch a YouTube video together on how to plant, and take daily care of your plants. Get them a fun gardening set of watering can, rake, spade, and bucket. They can take responsibility for their own little set of plants to nurture and watch grow. The results are heart-warming and magical!
4. Workbooks & Quizzes! Buy a bunch of workbooks & quizzes for the kids that they can complete while you're at work and you can check once you're back home. It will keep them updated with school materials and give you an idea of where they need your help, too!
5. Weekend Getaways! Use those leave days to take a few (long) weekend getaways so that you can get uninterrupted time with your kid and won't feel as guilty when you're back at work. Trips are also a great way for a child to widen his/her horizon and get exposed to the beauty of the world outside.
6. Camp, Camp, Camp! One of our many parenting-website partners, Buzzing Bubs, has created an exhaustive and consummate list of summer camps in Bangalore for this year. Check them out! From Arts & Crafts, to Sports, to Dance, to Educational, they have left no stone unturned in their quest for summertime engagement of the child-mind!
7. Rediscover the Dying Art of Reading! When I was about 10 years old, the British Council Library in my city had a city-wide Reading Competition for varied age-groups of kids that summer. I was in heaven! Check out 20 books and try and read them as fast as you can and write a short note at the end of each one? Bliss! What you can do is organize a group of like-minded kids from your kid's school or neighbourhood and make it a social media-connected activity (may as well use SM for good!). Create a group on Facebook with all of them and have them update their review of the book there. Source the books from libraries around you (try and get paper editions vs. the Kindle options – go vintage!) The group could then be shared with your child's school to use for future references.
8. Playdates & Sleepovers! Which kid doesn't love playing with other kids and then staying over at their house? Or just one or the other? Organize a group with your kids' friends' mums and plan to do this at a different person's home every other day. Before you know it your summer would have flown and with very little effort on your part. Kids, by and large, invent their own games and activities when they're playing together. All you have to do is provide enough food and hydration for their sustenance through the day (and night, if they're staying over)! Here's where a baking day can help you out in that department, too ;)
9. Volunteering Makes the World Go 'Round! Check with your child's school, or the local library, or an old age home or orphanage in your locality that needs an extra set of hands on deck. Kids who are old enough are tremendous helpers and learn so much by absorbing from everyday life. The benefits of volunteering, especially for the youth, are manifold – both personal, as well as professional, for college applications later, and job opportunities, too.
Whatever you do, make sure you have fun, hug a lot, kiss a lot, fight a little, and make memories!
If you're looking to start your career, or for new and exciting roles to showcase the skills you've gained along your professional and personal journey, you can find them at www.JobsForHer.com. Create your profile, upload your resume and start job-hunting today!