8 Best Work-From-Home Jobs in Education You Must Apply For!
Namrata Harish
in
Back to Work, Career Development, Working Women
|
01 Jul 2019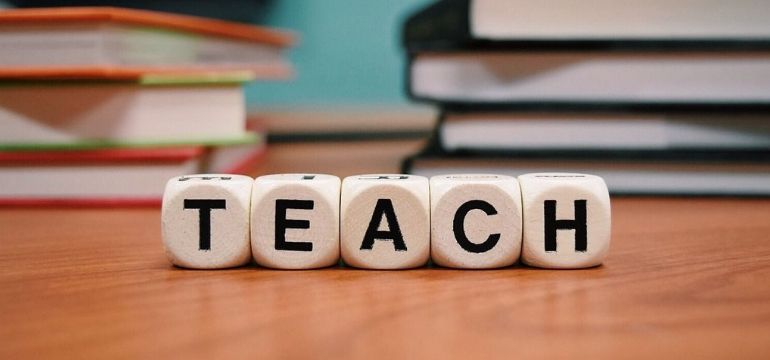 Work-from-home jobs are the new go-to solutions for companies that want to keep their talented employees and also accommodate their needs.
Education jobs also now come into the category of jobs that can be done from home.
After all, teachers are humans too, and the education sector is opening up to varied job roles suitable for women going back to work after a break.
You heard right, education jobs are no longer restricted to just teaching jobs.
There are a whole range of jobs, such as career counselling and teacher training, that can be done online that help reach more learners across the country and the globe.
A study conducted by the National Institute of Education Planning and Administration (NIEPA), from the Ministry of Human Resource Development, states that teachers spend 81% of their working hours at school in non-teaching activities.
Women who work from home can choose their working hours and get to decide how to make the best use of their time for their job.
Wouldn't you want to utilise your time in teaching-related activities and channel your efforts to the job at hand?
Well then, a work-from-home job with targeted digital solutions is the right fit for you.
JobsForHer lists 8 work-from-home education jobs, where you can put your teaching and allied skills to good use:
Online training in a variety of subjects
Salary: Rs 30k-40k/month
Online teaching jobs are not as complicated as you might think they are.
In fact, the only way they are different from teaching in a brick-and-mortar class is that you don't get direct feedback from your students.
However, with the emergence of new technology in video conferencing, online teachers can now interact with their students and even conduct classes for groups.
Design syllabi and learning techniques for online courses
Salary: Rs 35k-40k/month
Many educational institutes use a readymade online course format to conduct classes in a range of subjects.
Moreover, companies rely on standard online courses for training their new employees.
This is where instructional design comes in.
As an instructional designer, you will be responsible for designing syllabi into modules suitable for learning.
If you have a background in pedagogy and learning techniques, and want to try your hand at adapting course material to the online format, then this job is for you.
Provide counselling and guidance to college students and freshers
Salary: Rs 20k-25k/month
Career counselling is one of the most sought-after online jobs, and the flexibility in hours help you focus on the task at hand.
As a career counsellor, you can choose to work independently or with an organisation.
Most educational institutions opt for hiring a career counsellor to work online, so they can be accessible to students at any time.
Research and analyse existing artifacts on various subjects
Salary: Rs 600/hour
Companies that design online learning courses often need subject matter experts to research content and pick out the best material to offer in the course.
As a content researcher, you'll spend your time looking up courses offered around the world in specific subjects.
It's the perfect option for those interested in research, reading and adapting global curriculum to India.
Train teachers in best practices and methodology
Salary: Rs 15k-20k/month
Teaching may be a noble profession, but what is more important is ensuring that the teachers of the future are equipped to handle the challenges of the classroom.
Many candidates might not be able to attend a full-time B.Ed course, and would want to take up an online module to get their teaching certification.
If you are a qualified teacher trainer, then this online work from home option is best for you.
Liaise with foreign subject matter experts and translate/write original content
Salary: Rs 15k-20k/month
Foreign language learning is now increasingly popular among people who travel out of the country for work.
Many countries like Germany and Mexico require even temporary residents to be fluent in their regional language.
Online classes for learning foreign languages are sought after by people who can't spare the time to attend full-time courses.
If you are well-versed in a foreign language and have a knack for teaching, then this job role is perfect for you.
Enable virtual classrooms and test-taking on websites
Salary: Rs 15k-20k/month
The shift that education has made to the online platform has created a variety of job roles, including some in technology.
Most online course providers need web developers to help them create virtual classrooms, learning apps, as well as software that can make remote test-taking efficient and effective.
The future of learning depends heavily on technology.
Choose these jobs if you are proficient in web development and have a passion for creating new learning experiences.
Demonstrate various techniques in fine art through videos
Salary: Rs 9k-15k/month
Schools and colleges may be investing lesser time and resources on art and craft classes, but art courses are much in-demand online.
More children are now turning to online video hosting sites like YouTube and online learning sites like Udemy and Skillshare to learn art.
From painting and sketching, to DIY crafts and recycling skills, online tutorials are a great place to showcase your talent, especially if you want to pass on your skills to the next generation.
Now that you know all the work-from-home options in education that are available to you, what is stopping you?
Sign up to JobsForHer and discover a whole range of flexi and work-from-home options in your chosen field. Apply today!