6 Reasons Why YOU should Consider SCHNEIDER ELECTRIC!
Neha
in
Women-friendly Companies
|
04 Mar 2016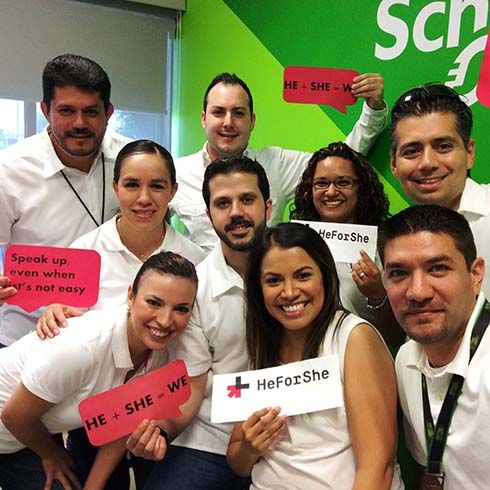 Joining hands with JobsForHer, not just in their Diversity Drive, but also in their mission, here are 6 reasons why YOU should consider SCHNEIDER ELECTRIC:
They Place Gender Equality at the TOP of their Agenda!
Schneider believes that both men and women are critical to achieving gender equality. With the launch of the pilot program #HeForShe, by United Nations Women, a large number of male employees at Schneider very quickly committed themselves to this inspiring initiative with wholehearted zest and commitment.
To Become a 'Gender Balanced Company', they Address 'Changing the Work Culture' from the Top.
And to back up that drive, Schneider has implemented and supported policies to empower women at the workplace, like their ''Women in Leadership" programme
With a Greater Gender Balance, they Allow Employees Access to their Maximum Worth and Potential.
Over the past year, Schneider has worked bottom to top toward removing barriers in career progression and leadership positions for their women employees.
By Treating Women with Equal Respect and Dignity, Schneider Fosters a Supportive and Understanding Environment for Women to Work within.
Schneider Electric alone has Recruited Over 23,000 Women Over the Past 3 Years.
By the year 2017, they will increase the representation of women in their companies by 40% at intake, 33% at management and committee levels, and 30% in top positions.
Not only were they voted one of the (IMPACT 10x10x10) Corporate Champions by United Nations Women, but Jean Pascal Tricoire, CEO of Schneider Electric was Awarded for his Demonstrated Commitment for Advancing Women's Equality!
So, now that you know that Schneider Electric is committed to increasing and sustaining gender diversity at their organization, in addition to being sensitive to women-friendly issues in the workplace, you should be REGISTERING for the 40+ JOBS that they're HIRING for, this Women's Day, through JobsForHer!
For BANGALORE, Register HERE!
For BARODA, Register HERE!
For GURGAON, Register HERE!
If you're looking to start your career, or for new and exciting roles to showcase the skills you've gained along your professional and personal journey, you can find them at www.JobsForHer.com. Create your profile, upload your resume and start job-hunting today!