5 Ways in which Volunteering can Help you Restart your Career
Ujwala Thirumurthy
in
Back to Work, Weekend Reads
|
30 Jul 2017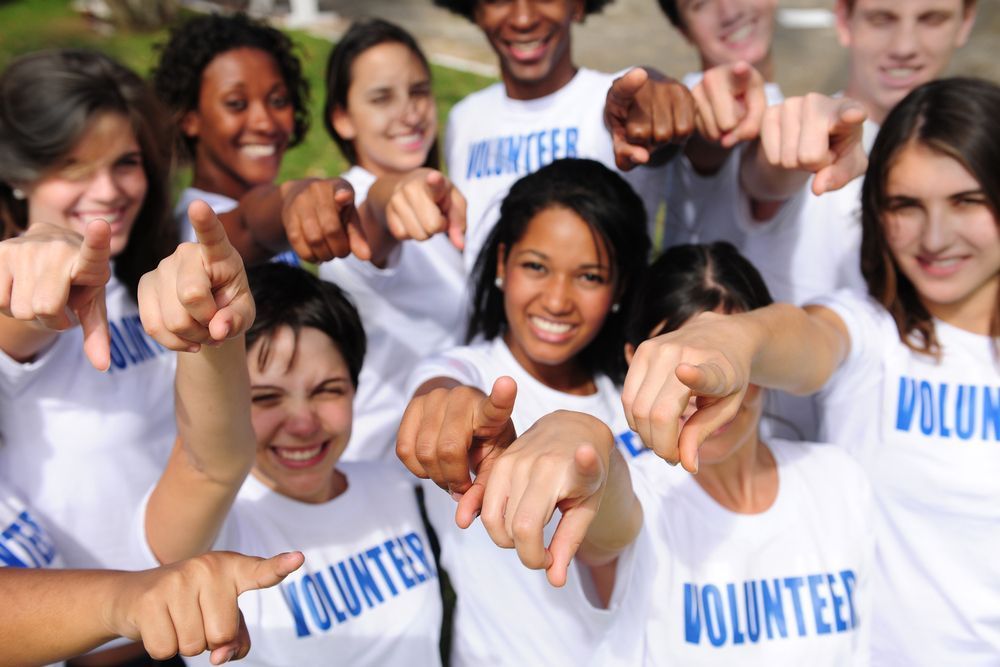 After 13 years in the field of Communications and Journalism, my most vivid memories go back to the time I was a volunteer reporter at a reputed regional newspaper in Bangalore.
Six months of rigorous on-the-job training taught me the nuances of reporting, editing and page design, which I follow in my work even today!
But, why am I telling you this?
Because, a volunteer role plays a significant part in your career growth not just in your initial years, but also, as I have come to realize, when you're looking to restart your career after a long break.
Being out of the job market for more than a year can play havoc with your confidence levels, especially if you're a stay-at-home-mum. The key is to have a plan. And interestingly, the only person who can help you out of this situation is YOU!
|Why you HAVE to attend India's Biggest Conference and Career Fair for Women Returning to Work
Sure enough, you'll meet raised eyebrows at every turn in the road.
"Volunteering? Why? Don't you want a REAL job"?
Don't be carried away by opinions. Do what's best to get your career back on the right track.
Here's how volunteering can help get you job-ready whenever you decide to come back to your career:
Improves confidence levels.

Teaches you something new.

Provides you with the flexibility you're looking for.

Hones your exisiting skills so you can pursue your career when you choose to re-start.

Teaches you to be a team player.

Keeps you up-to-date with industry trends.
|Read this inspiring blog about a hard-working volunteer!
Apart from developing your personality, volunteering can also help you make significant decisions regarding your career:
1) Creates and Identifies the Need
I took a break from a full-time job in 2013, and my first step to getting my career graph back on track was to create a need to get back to work. Yes! It might seem bizarre, because, of course you know that already. You know that you NEED to get back to work. Yet, that's not enough.
This need-creation process stems from an identification of the actual "need" behind your restart journey. By doing so, you can ensure a successful start and a smooth transition. Taking up a volunteer role can help you decide the purpose or the need for you to get back to work.
They could be:
- To regain financial independence
- To upgrade your knowledge or to try out something new
- To break out of the mould and prove your capabilities
- To follow your passion
2) Erases Self-Doubt
During my four-year-long career break I have often faced conflicting situations that arise in the most unexpected moments. This is when logical reasoning takes a beating and you immediately switch to the "fight or flight mode"- we either resist and fight it, or we turn around and run!
When it comes to dealing with a career restart, it's a bit of both, but from a different perspective.
Fight the guilt, the regret, and the constant conflict that keeps you from achieving your goal.
Fight the negativity, and the condescending attitudes that bring you down.
Resort to flight mode to give wings to your ambitions and the purpose of your career.
Being a volunteer will help you do JUST that. It will give you the opportunity to interact, learn, and improve. It will help you fight self-doubt, make you a better worker, and a better person!
3) Builds your Confidence
Once you choose to volunteer, there's no looking back on the old YOU. Because, not only does it build your confidence levels, it also gives you the courage to stand up for what you want to pursue. It gives you the key to unlock a whole new world of opportunities when you decide to get back to a full-time job.
4) Helps in Setting a Goal
This is perhaps the most crucial part of a career-restart. Setting a goal helps you plan your career moves intelligently. It puts the rest of your activities in perspective. It helps you set a routine. And volunteering is a great way to incorporate this in your day-to-day life. It helps you set that goal, and also helps you achieve it!
|Sign up with JobsForHer to keep track of job vacancies in your field of work!
5) Helps you Stay Focused
The idea of volunteering might seem absurd particularly if you carry years of experience in your stride. But, don't forget, every break teaches you something, no matter how short. So, a volunteer role will help you stay focused on your goal, on your need to get back to work.
If you put your mind to it, volunteering can be the best thing that has ever happened to you. Don't hesistate to learn and grow constantly. Change is the only way to a better life, or in this case, a better career move.
So, what are you waiting for? SIGN UP today to get access to hundreds of job opportunities, Volunteer positions, returnships, mentoring programmes and MORE to help YOU start, restart and rise in your career!