5 Ways I Learned to Restart My Career After a Break
Sunitha Menon
in
Back to Work, Weekend Reads
|
26 Apr 2017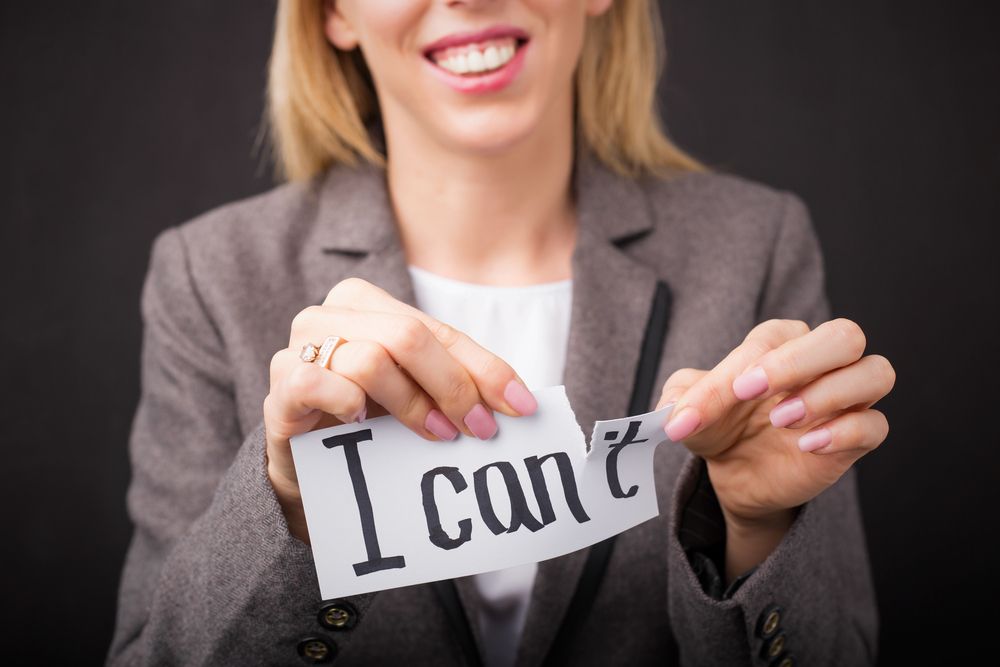 My journey into parenthood was nothing like I had imagined it to be.
I was consumed with happiness, anxiety, and intense sadness all at the same time - at how life had suddenly changed. I struggled to make sense of what this meant for me, in the long run.
Would I be a stay-at-home mom forever?
Will I be able to get back to work?
| Do you ask yourself the same questions? Find your answers right here! Sign up with JobsForHer and get back on track!
Despite the uncertainty, I seemed to enjoy this phase of parenting. I learnt, from my daughter, about loving unconditionally, living in the moment, and being patient! On one hand, I wanted to be with her ALL the time, on the other, I was aware that my career-break was drawing to a close. It was time to get back on the train and decide how MY life will function with all the changes and the added responsibility.
Being fiercely independent, here I was, at a crossroads, having to choose between my dreams and my precious little one who also needed me the most at this crucial stage. It was nerve-wrecking to make any logical decisions to move forward.
| Read our inspiring Restarter Stories right here..
Engage. Discuss. Decide
I engaged in discussions with other moms who had returned to work after a break, to understand what I should expect and how to prepare for it.
- How did they make that important career decision?
- What kind of support did they have to make this transition smoother?
- What were the company policies, if any, to support women getting back into the workforce?
I found answers to all these questions and more just by engaging with them and understanding their situations.
I then followed it up with a discussion with my manager, which opened up options like part-time work/work from home/flexible hours. This was a big relief because I could get the best of both worlds. And to be part of a company that supports women in their life journey is a huge blessing.
| Here's how you can be part of a company that understands you AND your family. Sign up HERE!
Challenges of Working-From-Home
At the end of my maternity break, I decided to work from home and manage the transition with the new nanny. Although it was easy in the beginning, I found that WFH came with its own challenges. I had no face-face interaction with colleagues and peers, so I lost out on visibility AND key information; I wasn't part of any discussions that happened on the office floor.
But my priorities were clear. I knew what I was after and where my energy needed to be centered. I kept in touch with colleagues, and seniors, to stay updated at all times.
5 Lessons Learned from My Career-Break
1. Prioritize`
As women trying to balance work and home duties, we must define our priorities so we can expend our energies in as positive a way as possible. While taking care of your job is important, learn to say NO to additional responsibilities; learn to stay afloat until you settle your baby down to their new schedule.
2. Listen to that gut feeling
If you're a new mommy, you're bound to be bombarded with opinions and suggestions, but it is important to keep all that aside and do what is good for YOUR situation, YOUR family. Don't allow yourself to crumble in the chaos, instead decide what's best for you and take full responsibility for it..
3. Support system
Although we think we can to do it all, it does get stressful if you get your hands in too many pies. Build a support system, don't shy away from help. It could be friends, a nanny, your family or even colleagues. A good support system will get you through difficult & overwhelming situations which are inevitable during your child's formative years.
4. Set your expectations right with everyone
Communication is the key to a healthy relationship. Have relevant conversations with your spouse about what you expect of him in a situation. Be specific and articulate about your needs. A supportive spouse is half the (work) battle won. If you wish to be independent, it helps if your partner supports you in achieving your goal.
The same goes with your employer/manager. Be clear and decisive. Stand your ground. If you are unable to take up new projects or travel as frequently as you did before, state them openly. This will keep any uncertainty at bay regarding your responsibilities as the employee.
The journey for a woman is never easy. We face challenges at every turn of the road, and there is an immense sense of responsibility to take care of the family, maintain decorum and peace in the house, take care of the needs your parents, siblings and spouse. In the bargain, we begin to lose a sense of self and forget our own dreams and aspirations.
5. YOU first!
Take time out for yourself. Self-care is one of the best things a woman can gift herself with. Read that book, sit and reflect, walk in the park or meet a friend; do anything that energizes you to take on all of those responsibilities with ease. As the core of a home, a woman needs to understand the immensity and the power she has to enrich and nourish the lives of her loved ones. Her choices need to be centered on striking a fine balance between what is best for her own well-being versus the well-being of her loved ones.


Are you one of those doting mothers who would love to be around her children while not letting go of your dreams? Are you up for the challenge of maintaining work-life balance by prioritizing and planning? Look no further!
Sign up with JobsForHer, and let us help you start, restart and rise in your career without compromising on your family.
" Life is an eternal quest of discovering oneself by learning and unlearning constantly", says Sunitha M.K , a full-time working professional and also mom to two lovely daughters.
Originally from Bangalore, she holds an MBA degree and is currently employed in Singapore as Commercial Assets Manager covering Asiapac region in one of the leading F&B companies. As a person who fiercely loves her independence, she constantly strives to strike the right balance between her priorities AND her passion.
Her motto: "I believe that I have one shot with life. I believe that I must soak in as much as possible and live a life filled with purpose and humility."