5 Referral Programs to Show Your Girlfriends You Care
Martina
in
Career Development
|
26 Jun 2019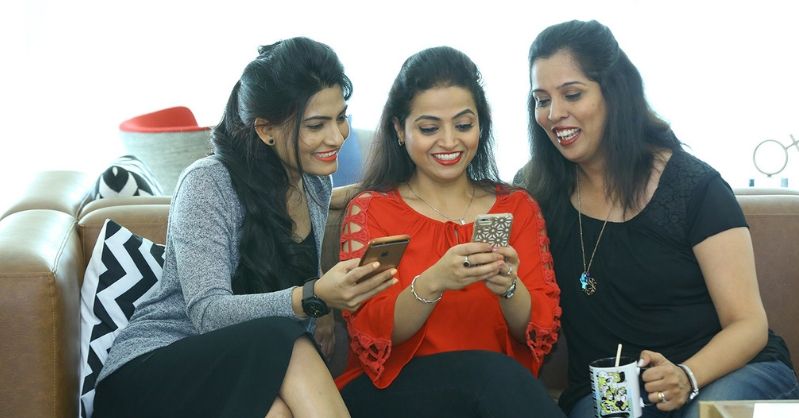 Friendship isn't just about catching up and going on trips; it's more than that, isn't it? You want your friend to grow in every area of her life, so when you find something that will help them grow, refer your friend(s) right away.
As the saying goes, 'Don't believe what they tell you; trust their actions'.
So, don't allow your friendship to be based on material gifts only, show them you care.
And there are many ways to do just that; one great way is through referral programs.
That's right, refer a friend and let them know you care.
The best friend is they that, when they wish a person's good, wish it for that person's own sake — Aristotle
Here are 5 referral programs to share with your girlfriends right away:
1. JobsForHer's Referral Program — ReferHer
Long working hours, different cities, different time zones...whatever it is that is keeping you and your bestie away, there's always room for small gestures.
So, go ahead and introduce your girlfriends to JobsForHer's referral program — ReferHer, an online referral program for women — right away.
All you have to do is sign up with to JobsForHer with your Facebook, Google or email ID.
Then you can start referring your girlfriends through Whatsapp, Facebook, Messenger, Twitter, Linkedin or email.
Make sure you refer as many women as you can, because both you and your girlfriends can win big.
So, what are you waiting for? Go ahead and ReferHer.
2. Bond Over Shopping
We're talking about online shopping here.
Do you always hear yourself say, 'I have nothing to wear'?
Do your mornings usually start with, 'What should I wear to office today'? (We never have enough outfits, do we?)
Well, we understand that completely. Woman-to-woman, we all have those days. So, what is the solution?
There are several websites and apps that have referral program rewards, such as Myntra's 'Look Good Together', which rewards you and your friends for referrals.
It's time to start shopping!
3. We All Crave Good Food
Remember this popular line from F.R.I.E.N.D.S:
"Joey doesn't share food!"
Honestly, I don't want to share food either, but food ordering apps give you more food without it being heavy on your pocket.
Can it get any better?
For instance, Freshmenu claims that you can earn up to Rs 2,000 just by referring your friends.
It's a win-win situation, because you and your friend win points on your next order.
4. Your Ride is 5 Minutes Away
Communicating from home to office and vice versa via cabs is always a challenge. You either have to wait for a long time or you end up paying double the amount.
We can't guarantee a reduction in the wait time, but you can get a good discount or a free ride by using a referral code.
Now, you go ahead and have a pleasant ride.
5. It's Vacay Time!
We all need time to disconnect from the daily hum-drum.
That feeling of going away from routine and taking time off to spend with family, friends or just being by yourself has no comparison.
Wouldn't it be a cherry on the cake if you got cash discount on your stay?
Airbnb gives you and your friend a discount of Rs 3,000 with their referral link.
Planning your next trip already, aren't you?
These are a few ways you could refer a friend and get benefits from it for both of you. Now, don't wait any longer. Hurry up and start referring your close ones.
And don't forget, refer your girlfriends with the JobsForHer referral program, ReferHer, so that you both can Start, Restart and Rise in your careers.