5 Challenges Indian Working Mothers Face Every Day
Schonali
in
Working Women
|
02 Sep 2016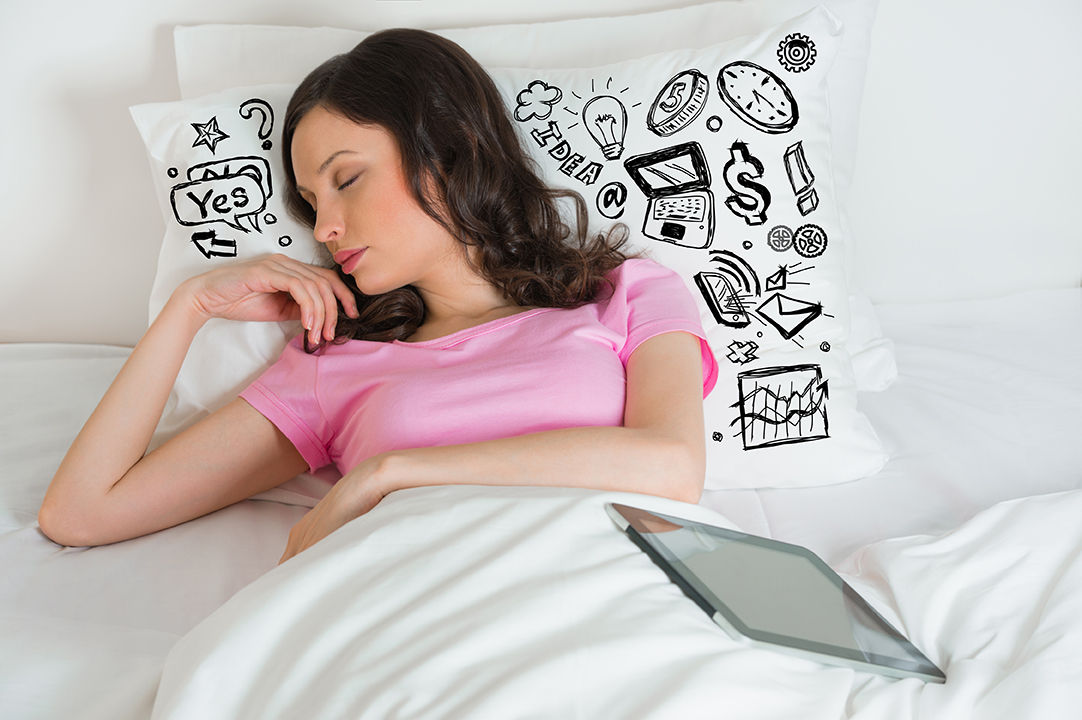 Let's face it, Indian mums have to fight challenges every day and if you happen to be a working mum, it's double the trouble for you.
This is more because of the fact that the concept of a working mum is still something that people don't understand. So you might be a team leader or a project head at work, when it comes to your home you are the person who is majorly responsible. Add to it the expectations of your in-laws and your extended family and you'll be fighting battles almost every day.
A prominent World Bank study[1] found that only 27% of the female population aged over 15 is working in India. This is the lowest rate of women's participation in any workforce among the Brics (Brazil, Russia, India, China and South Africa) countries, with the highest in China at 64%.
What could be the reason for it? Well, if you ask me, I'd say that there are numerous challenges that an Indian working mother faces every single day of her work life that demotivate her and ultimately result in her becoming a stay-at-home-mum not out of choice, but out of duty. Here are some of the common challenges that I have faced as a working mother in India:
1. You're constantly reminded of your duties
Indian women are brought up with the mental conditioning that they are born to take care of the family and their kids later on. So, even if you have an important meeting at work and your child is sick, you have to take care of your child as that is your primary responsibility not your work.
And if you send your child to the daycare, you'd be reminded constantly of the fact that you are neglecting your child and being selfish.
Let's admit, right from the time a woman gets married she is constantly judged for the choices she makes, when she should be having kids and how she should be taking care of them.
Women who refuse to follow the set rules are termed as selfish or arrogant. Same applies to continuing her career after the kids are born, a practice that is even common in educated families.
2. You're looked down upon at work
No matter how hard-working you are, you'll always be looked down upon if you leave early and take more work-from-homes, which is why many mothers are not given key roles and projects in Indian companies. And, then there are only a few select companies who provide flexible working hours or creche facilities, so many women end up quitting their jobs after having children.
This could be a reason why a popular survey that involved 1,000 women working in Delhi, and its neighbouring areas, found that only 18-34% of married women continued working after having a child.
3. You can't travel late or take up jobs that require night shifts
While choosing jobs also, Indian mothers have to narrow down their job search to either teaching jobs or fixed 9 to 6 jobs that require less of fieldwork and more of desk work. It's ridiculous that even job portals mention this as a part of the criteria.
And when you're going for an interview you'd be bombarded with questions on your personal life, kids and family as they are the key factors that determine your selection.
4. You're expected to work from home or take a sabbatical when the baby is small.
Another challenge is to join work after your baby is born. Due to the unavailability of resources and safety issues, it is risky to leave your kids under the full-time care of a stranger with no family member around. And, there are very few good daycares around that you can depend on.
Needless to say, Indian mothers choose the well-being of their kids and give up the jobs, no matter how lucrative they are. Work-from-home options are few and even when they are, the salary is not that appetising enough to push them to continue.
5. You're expected to be a super woman
If you've chosen your career over your family, let me tell you you'd be expected to be a superwoman who can handle everything on her own.
So whether it's your home, your child's PTM, annual function in school or a family wedding; you are supposed to be present at all times and bunking any one of these crucial events would make you an irresponsible mother who keeps work above everything else.
I've faced it several times myself, but thankfully I have a husband who shares and divides work equally. For more and more women to return to work with the careers they once enjoyed and excelled at we need our support systems at home to be robust, we need to all be mentally, physically, and emotionally on the same page, and we need our families to be happy for us to rock both our worlds - work & home!
Whether you are just starting out, already working or want to restart your career, visit our site, browse our bank of part-time, full-time, work-from-home, and freelance positions in a wide array of women-friendly companies! Create your profile, upload your resume and start job-hunting today!

If you want to return to work, JobsForHer is the bridge to cross that gap. Use us.
This blog was contributed by Avantika Kukreti of IndusParent.
Avantika Kukreti is a mother of the cutest five-year-old daughter in this world, who keeps amusing her every day with her amazing stories. She also happens to be a multi-platform media professional with 9 years of experience in lifestyle writing and editing.
Tickled Media Ltd is the largest online content and community platform for parents across Asia. Headquartered in Singapore since 2009, the company runs theAsianparent.com, theIndusparent.com, Kidlander.com and Pregnant.sg. The company's flagship brand, theAsianparent.com, is Southeast Asia's #1 digital parenting destination and reaches over 7 million mums in the region. They have just launched in India too, and cater to 1.3 M parents and moms monthly. 90 % of their audience is women.
---