3 Career Breaks, and Today She is the Vice President at Barclays
Kaajal A
in
Mentors Speak
|
13 Dec 2017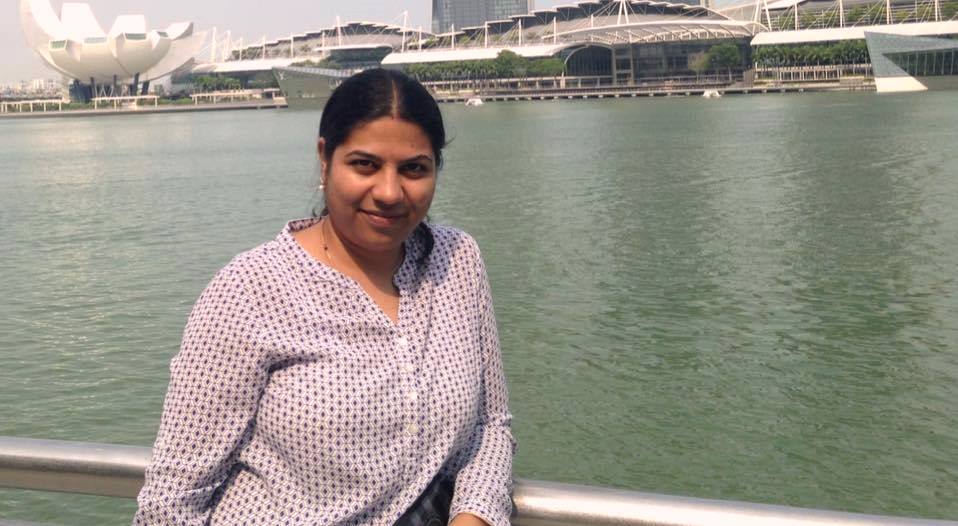 What do you do when the stalwarts of the corporate world make a conscious decision and take prompt action, to step up and make change for women who want to return to work?
You simply find a way to leverage such opportunity.

And in more than one way:
By making a mindful choice to access platforms that they are going to be part of – like the R3 Roadshow and other such networking events; and

By following them to stay inspired and gain insights through their journeys, which - if you dive deep into – are rife with hardships, and through which they carved their way to opportunity.
And Santhoshi Sai Narayan – VP for Financial Reporting at Barclays is one such Mentor.
Her presence at the R3 Roadshow - where she was not just eager to meet and connect with women to address all that's hindering their return, but also share her own journey, is a testimony to the efforts that these changemakers are gladly taking.
1. Hi, Santhoshi. Thank you for taking the time to do this. Did you take a break in your career? If yes, then why and what was the duration?
I have taken three breaks in my 16-year career journey.
A chartered accountant by profession, I've handled a combination of client facing and desk jobs.
I took my first break when my firstborn arrived, although I had to resume work when she was two and half months old. At that point, I was in a client facing role as an Audit Manager with Ernst & Young. I worked with my partner on a flexible work arrangement, where I would visit the client in the first half of the day and do the desk work in the second half.
My partner too was happy as it helped the organization meet business needs, and it also helped me be with my daughter for the first 6 months to nurse her and give her all the love that I, as a new mother was so full of. This work arrangement did not require a break from me, but instead continue my career and experience the joys of motherhood alongside.
My second career break happened when my husband relocated from Bangalore to Chennai. I was then with Goldman Sachs and had to step away from it all. I took a 9-month break to settle down in a new city, find a school for my elder daughter, and also spend time with my second one, who was all of 4 months old at the time.
I took up and completed my IFRS course during my maternity breaks to keep myself engaged and updated.
I joined Barclays after 9 months through the regular selection process.
As an equal opportunities employer, Barclays embraced me into the organization despite my break and offered me a role similar to the one I had before the break and based it on the pure merit of my skill set and experience. This is a live example of diversity and inclusion which is embedded in the culture of Barclays.
The third break I took was when my aunt was diagnosed with cancer. While Barclays advised me to take a sabbatical and also provided extended counseling, I chose to quit as I was not sure of my aunt's recovery period at the time. She needed extensive care as she was 70 years old with stage-3 cancer. By God's grace, after intensive treatment and care, she recovered in 6 months, and Barclays was more than happy to hire me back.
Meet an Awe-Inspiring Line-Up of Mentors and a bunch of Enthusiastic Women at our Last Stop for the R3 Roadshow in Mumbai!
Sign Up For It HERE, NOW!
2. What was it like then to come back to work, all the three times?
I believe that each of my career breaks has shaped me into a better individual and a better leader. It is important that you live these moments and feel proud of them, rather than seeing them as a setback in your career.
When we restart our careers, we may feel that we are not in the race with our peers. But in my view, these comparisons are insignificant in your career in the long run.
True professionals always tend to find themselves back in the thick of things in no time.
3. What inspires you to mentor second career women?
As I mentioned earlier, every individual and every situation is different. But, it is important to leverage on the collective experience from the larger community and follow your heart.
If my career journey can make even one second-career woman think differently and make it happen for her, I am more than glad to share it.
4. What was your experience of the R3 Roadshow?
a) Of the women present: The participants were from diverse backgrounds but had common concerns on restarting their career. While many had a rich work experience, they had many doubts and apprehensions about coming back to work. So I was more than happy to address those concerns.
b) Of the overall event: It was a great initiative by JobsForHer with the focus on a career restart. The participants were engaging and genuinely trying to clear all concerns. It was also a great forum for the women to network, and for organizations like Barclays to meet these women, understand the concerns and motivate, reassure and clear some of the concerns.
Are You Keen On Kickstarting Your Career? Visit our site, browse our bank of reskilling courses, part-time, full-time, work-from-home, and freelance positions in 4000+ women-friendly companies! Create your profile, upload your resume and start job-hunting today!
About the Writer:
Kaajal Ahuja is a commerce graduate, who worked in the field of Customer Support first at HDFC Bank, and then at Dell International. During her 11-year career break, she spent four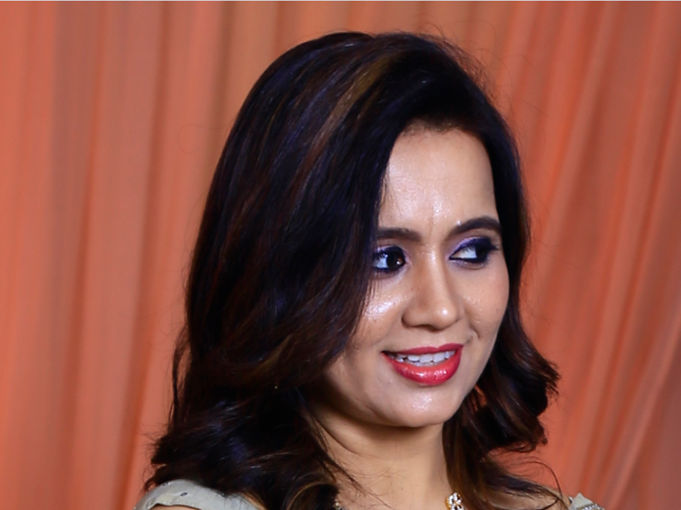 years volunteering as a Teacher at a government-run educational institution and also ran her own enterprise – 'Hey Gorgeous' – alongside, for 8 years. It was during her break that she discovered her love for writing, and is back, working part-time as a Senior Content Writer at JobsForHer. She is married and is an upbeat mommy to a 13-year-old.