10 Quick Tips on Writing a Winning Resume
Martina
in
Career Development, Expert Advice
|
22 Mar 2019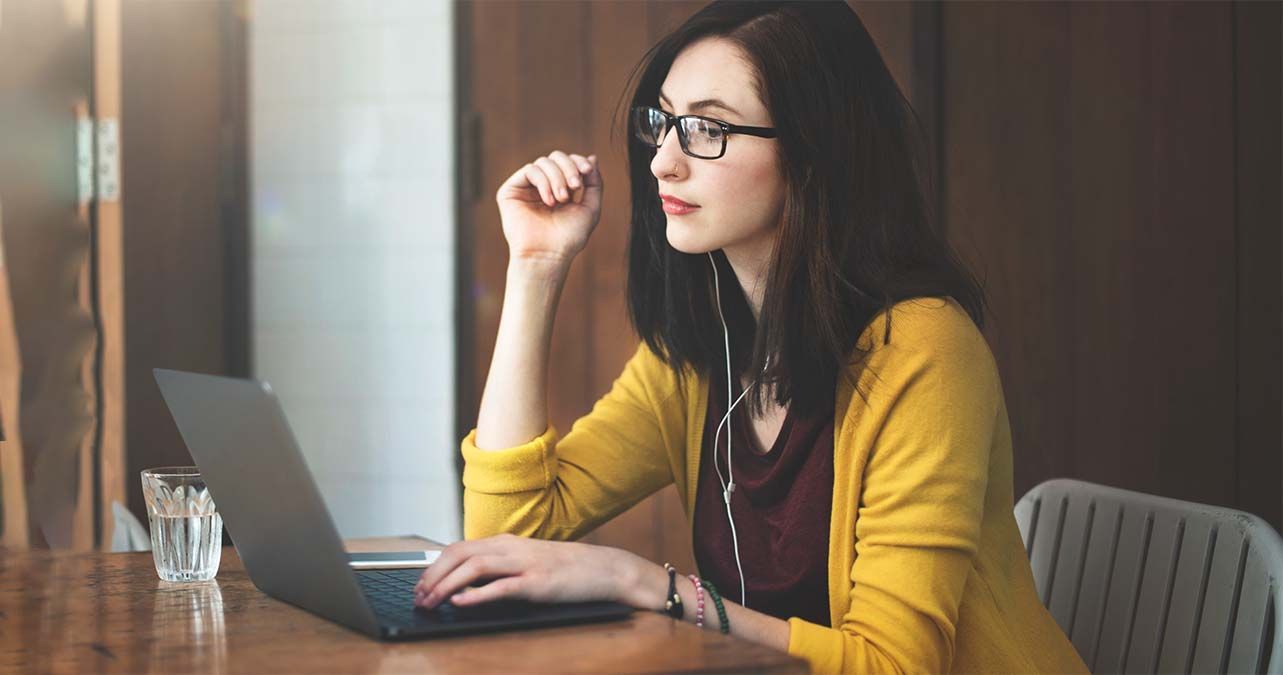 Did you know? A hiring manager spends just 6 seconds to take a glance at your resume. So, in six seconds you need to make an impression on a hiring manager. Those 6 seconds decides your chance to receive an interview call.
So...don't just update your resume, make sure what you mention on it is relevant and to the point, which will make it a Winning Resume.
While it's important to mention responsibilities, achievements, qualifications, and past experience, it's equally important not to clutter your resume. You need to highlight the main points that will help you get an interview call. Remember the idea is to get a call for an interview, which will get you the job. So the focus here is to get that call for an interview.
Not just this, there is so much more you need to take into consideration while drafting your resume. Keep reading for more such quick tips for an interview-ready resume. Also, note down all these points, and makes sure to make the necessary changes and send in your resume to us.
Format Your Resume
Let's start with the basics. The first thing that a hiring manager is going to notice is the way your resume looks. Presentation is important. In order to have a winning resume you should make a note of the below mentioned pointers:
Bullet points:

Use bullet points to highlight what you want the hiring manager to notice on your resume.

Alignment:

Align your resume properly. Your resume should look presentable to get attention. If your resume isn't aligned properly, the hiring manager loses their interest to get further into your resume.

Bold:

Your titles should be in bold, for the only reason that when the hiring manager is glancing through your resume they observe all the key points.

Spell Check:

Always spell check your resume before you send it out. The errors in your resume come across as the lack of interest you had while writing your resume. This is so important, but sadly this is the most commonly made mistake. We put in so much time trying to mention everything on our resume; from objective to responsibilities, and completely forget to do a spell check before sending it out!

Font Type and Size: If your font type or size isn't readable to the hiring manager, then they would lose interest and go ahead with another resume. Try sticking to a font that is readable (avoid using curvy fonts). Use a font that is used widely, like the Arial font. Also, the right font size matters a lot. Choose a size that isn't too small nor too big. A 10.5 or 11 would be appropriate.

With the ATS (Application Tracking System) in place, it's important to pick the right font type so that your resume is picked up by the tracking system. When the ATS (Application Tracking System) doesn't recognize the font used on your resume it rejects your resume, a result of which your resume doesn't even reach the hiring manager. Hence, the font type plays an important role in reaching the hiring manager.
A Winning Resume is Two Pages Long
For women who are starting their career or someone with a few years of experience, a one-page resume looks great. That is not the same case for women who come with more work experience.
Women with more work experience can extend their resume to two pages long.
If you have worked with many companies or have too many responsibilities to mention on your resume, then it's better to stick to the ones that are vital and add weight to your resume. You don't have to mention each and every responsibility on your resume.
Achievements Over Responsibilities
Yes, that's right, achievements over responsibilities. When you have worked with many companies, you will have many responsibilities to mention on your resume. But that will just lengthen your resume from two pages to three pages long, which isn't something you want.
Remember quality stands out over quantity.
So, don't try to stuff everything on your resume. And more than reading each and every responsibility the hiring manager would like to know your achievements during your tenure in your past companies.
Mention both, but don't over do it.
Use Keywords
What are keywords, and how do you place them in your resume?
Keywords are mostly found in the job description itself. While going through the job description search for words that stand out, like a specific requirement, experience, skills, etc. For example, for an Application Developer position, the hiring manager would be looking for Java Standard Edition as a must-have skill, so mentioning Java Standard Edition in your resume wherever required will help you get noticed. And you will get a call for an interview.
But remember not to over do it. Don't stuff your resume with keywords.
Also, many companies use ATS (Application Tracking System) to scan your resume. The same applies here; no keyword, your resume is turned down. So, make it a point to take note of keywords from the job description and mention it on your resume.
Use Active Language
It is always good to use active voice on your resume instead of passive. When using the active voice, the sentences are easy to read, shorter, and gets the hiring manager's attention. Which is exactly the opposite with the passive voice. So, don't complicate it with sentences that the hiring manager would require to read and then read it again.
Also, using active voice will help you to keep your resume short (one to two pages), crisp, and to the point.
Which hiring managers are looking for.
Avoid using I and Buzz Words
The resume you are drafting is yours, in which case you don't have to keep mentioning 'I' before starting a sentence.
For example:
(Incorrect) I led a team of content writers.
(Correct) Led a team of content writers.
Below are a few examples of buzzwords that are often found on resumes. Now, there are many women out there who are job hunting, and are probably using the same adjectives on their resume, don't you want to stand out?
Avoid using these buzzwords, and replace them with words like listened, achieved, managed, and so on.
Excellent communicator

Hard worker

Responsible

Innovative

Team player
Edit Your Resume to the Job Application
The first draft of your resume is ready and good to go, but before you click on SEND just check the job description. It is always good to alter your resume according to the job you are applying to (don't lie though). Highlight the skills that you think are important, that you think would get the hiring manager interested.
You don't have to rewrite your resume, just few alterations need to be done to get an interview winning resume.
Mention Your Career Break
Women who are on a career break often refrain from mentioning their career break on their resume. Women want to step back into the workforce and so they make an effort to stay updated with the corporate world. Why let that go to waste?
You have kept updated on the changes happening in the particular field of interest. You have upgraded yourself, attended workshops, webinars, meet and greets, and much more. Put it down on your resume; highlight it. The hiring manager would actually be impressed to see your interest in stepping back into the workforce. You will surely get that interview call.
Also, mention the skills that you picked up during your career break. Remember that time during your break, there were many things that required your attention at the same time and you did it. You became a pro at multitasking during your career break, and this should definitely be highlighted in your resume. Other soft skills like problem solving, time management, active listener, and so on… should be put on your resume.
Mention Your Work Summary
Most of the time people tend to mention an objective on their resume, which is fine for someone who is just starting their career. But when you have a good number of years of professional experience, then it's better to have a professional summary instead of an objective.
A summary is the first thing the hiring manager is going to notice, so you need to get her/his attention in the first few lines. Highlight your skills, use required keywords, and your experiences. But keep it short, you don't have to elaborate each point.
Proofread and Edit
After you are done writing your Winning Resume, the final and most important step, PROOFREAD. Go through your resume thoroughly and make changes wherever it is necessary. Don't send out your resume to hiring managers with errors in it.
Now that you all know the quick tips to get that Winning Resume, get down to writing your resume. Also, the Best Resume Contest is back again. Do make necessary changes and send it across to us.
Sudipta Sen was the winner of the previous Best Resume Contest. Take a look at her resume attached, and take down pointers.
We are waiting. Hurry!