10 Professional Courses For Women Who Want To Go Back To Work
Namrata Harish
in
Back to Work, Career Development, Expert Advice, Working Women
|
23 Jul 2019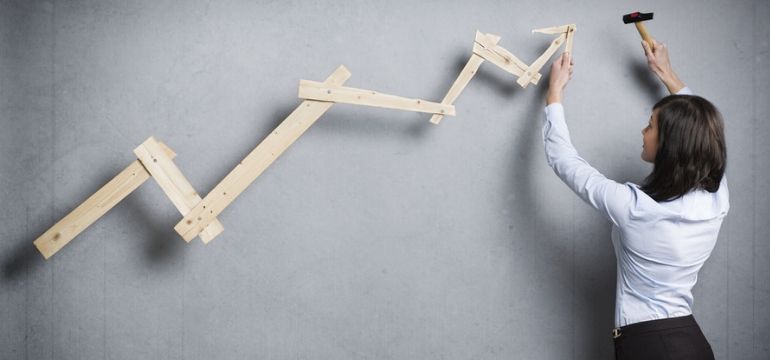 Upskilling is the new buzzword of employment, and for a good cause.
Upskilling simply means upgrading one's skills and acquainting yourself with new trends and developments in your field, usually through professional courses.
The workspace is a competitive field, and employees of all organisations need to be up-to-date in their industry to avoid pitfalls and accelerate their growth.
Most companies choose to invest in upskilling and reskilling courses for their employees, and this is often done internally, through in-house courses and training programs.
A NASSCOM report states that up to 40% of the estimated 4 million workforce in India need reskilling over the next 5 years to keep pace with automation and changing skill needs in various industries.
However, this option becomes inaccessible to women who take breaks from their careers for personal reasons.
Women on a career break also find that their area of expertise changes a lot during their time away from work, and they feel the need to update their knowledge and skills before they can think of getting back to work.
In this scenario, professional courses geared towards women returnees can go a long way.
Most of these courses are online, and can be done from the comfort of your home — women who prefer the flexibility of doing these courses part-time can benefit from this option.
Other professional courses offer formal degrees and diplomas for your work done, and even help graduates get placed with their industry partners.
JobsForHer helps you make the right choice by listing out the 10 best professional courses that women looking to get back to work should apply for.
1. SPJIMR's Post Graduate Management Programme For Women
SPJIMR, one of India's premier B-Schools, has taken up the task of reintegrating women into the corporate leadership pipeline.
The Post Graduate Management Programme for Women helps women relaunch their careers after a break through a full-time management course.
The course lasts for 11 months and also includes specialisations in Marketing, Finance, Operations & Supply Chain Management, Information Management and Human Resources Management.
The hallmark of this course is an opportunity for students to get corporate internships through SPJIMR's industry partners.
It's no wonder then that this programme has won the MBA Innovation Award at the 2019 edition of the Association of MBAs (AMBA) Excellence Awards.
Apply to this course here.
2. The Vedica Scholars Programme for Women
This unique programme for women integrates management practice, learnings from the liberal arts, thinking and communicating with impact, and insight from personal growth courses.
Through an 18-month course, students can learn from faculty visiting from global institutions and companies like Harvard, Stanford, Yale, IIM, ISI, McKinsey and Coca-Cola.
Women can take advantage of the assured placement policy at The Vedica Scholars Programme for Women.
Previous students have gone on to take on exciting roles, such as Growth Hackers, Product Managers, Business Development Managers, Capacity Building Managers in the Founders Team, Programme Manager and EA to Country Manager.
Vedica admits women scholars on their potential alone — CAT/GMAT/GRE test scores are not a criterion of admission and there is no application fee either.
Apply to this course here.
3. Eduprenuer Program — Certified Career Analyst Program
This course, offered by Auctus Infometrics, is ideal for women who want to become entrepreneurs and are interested in career counselling.
This certified course offers end-to-end support to help you start a career counselling practice on your own.
It is not a franchise opportunity.
Through this course, candidates can learn methodologies and tools for career counselling and apply their theories in real-time situations.
Extensive hand-holding and supervisory systems make this course a great option even for women who are new to the field.
The 3-week Certified Career Analyst Program is completely online and instructor-led.
Apply to this course here.
4. Professional Skill Development
Self Experiences offers a 2-day course to help women make the transition from an excellent performer to a pro.
It helps students learn the underlying structures to acquiring the skills of a pro on their journey to get back to work.
The course involves coaching in communication, stagecraft and public speaking, the art of negotiation, personal strategies and entrepreneurship.
There is no prior requisite to join this course.
Apply to this course here.
5. How To Excel In Tech Interviews — RainKraft
This course by RainKraft Creative Solutions is designed especially for women who are applying to tech interviews after a career break.
Through an online one-on-one program, this course helps women present the best professional version of themselves in interviews for tech roles.
Opt for their online group mentoring session for interview training and practice sessions with feedback on any concerns.
Apply to this course here.
6. URJITA Program for Restarters
Restarters who want to reskill and reorient themselves to get job-ready can opt for this course.
The URJITA Program is a holistic course that helps women who want to relaunch their careers.
The course is completely online and features three modules:
Elevator pitch

Interview skills

Resume writing
Students can expect to develop the right skills and key competencies required to relaunch themselves into the professional world.
Apply to this course here.
7. Post Graduate Program in Data Science with ML & AI
The Post Graduate Program in Data Science with ML & AI run by Praxis Business School is the first full-time post graduate program in Analytics in the country.
The course consists of a comprehensive curriculum with over 500 hours of lectures, lab work and case studies.
Women can hope to learn the tools, techniques and skills required to fit into the roles of Data Scientists.
Praxis also offers its students Capstone projects and campus placements with high salary options.
Students of previous batches have been placed in top companies like EY, Wipro, Capgemini, Aditya Birla Retail and ICICI Bank, among others.
Apply to this course here.
8. Data Analytics with R Certification Training
Edureka offers the Data Analytics with R Certification Training exclusively for women to help them learn R Programming and related subjects.
The course offers various modules, including:
Introduction to Data Analysis

Introduction to R Programming

Data Manipulation in R

Data Mining

Anova and Sentiment Analysis

Project Work and more
If you are interested in machine learning and want to learn R Programming to reskill yourself, then this course is for you.
Apply to this course here.
9. Business and Soft Skill Training Courses
Skillzzo is offering more than 1,500 training modules in business skills and soft skills, designed to help women choose their own career path.
The courses range in subjects from Administration, Finance, Business and Entrepreneurship, Networking, Social Media, Team Building and Women Leadership.
The courses are completely online and can be purchased either individually or as a bundle.
Skillzzo also offers a free 20-week tutorial on Train The Trainer on the purchase of their annual package of all courses.
Apply to these courses here.
10. Search Engine Optimisation — Skillzlearn
Search Engine Optimisation (SEO) is required by all companies who have an online presence.
SEO is a requirement for a variety of roles in website development and digital marketing.
Skillzlearn's Search Engine Optimisation course is the perfect option for women who want to reskill themselves or even switch careers.
The course offers modules on basics of SEO, On- and Off-page optimisation, link building, local SEO, Google algorithms and SEO tools, among others.
If you're a woman who wants to fast-track your professional growth or relaunch your career, then this course is for you.
Apply to this course here.
Now that you know about the various options for reskilling and upskilling, go ahead and sign up to JobsForHer and apply to these courses today!