5 Pieces of Advice I Would Give a Friend Taking a Career-Break
Schonali Rebello
in
Working Women
|
20 Jun 2019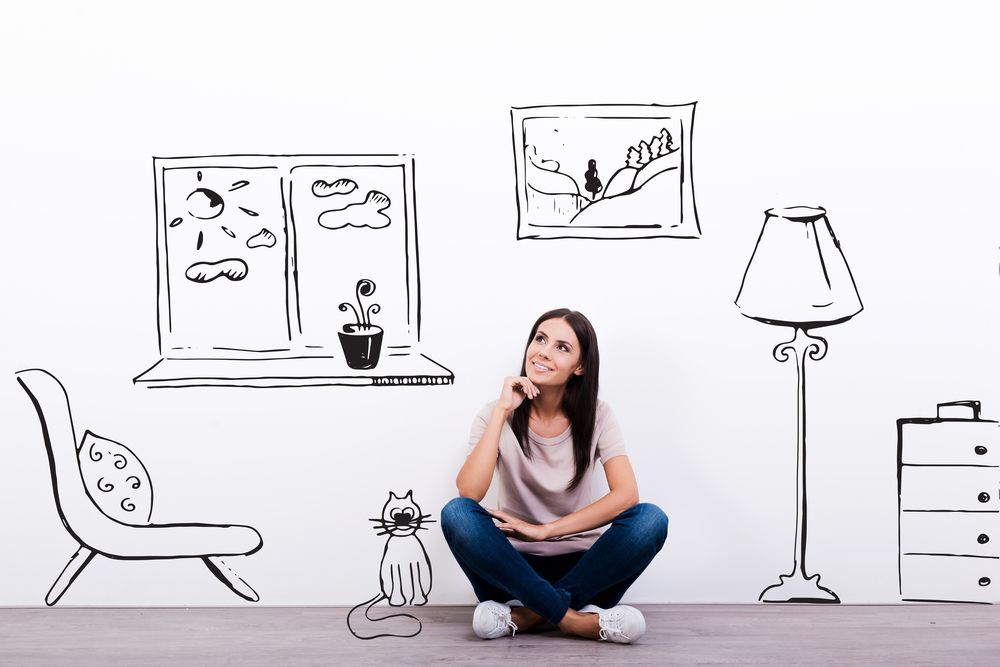 Millennial women have a unique to-work-or-not-to-work dilemma.
Half of us were raised by women who did not work.
Yet, as young women, we are tasked with closing that pesky gender gap by working and climbing the corporate ladder.[1]
"Working moms of today are forced to burn the candle at both ends in situations that excessively surcharge their time, energy and resources...
That is why we are seeing more and more professional women with high paying jobs and careers they have worked so hard to build, giving up these jobs to follow their husbands halfway around the world."[2]
While these quotes are from American women, in India, millennial women deal with the exact same dilemma in the Indian home and work scenario.
We are more attuned to the idea of a stay-at-home mom or trailing spouse, because our culture still reveres these notions and puts the women who fulfil them on a pedestal that can be very attractive.
On the other hand, women the world over are fighting and struggling to increase women-friendly policies in the workplace.
"Taking a sabbatical or adult gap year can provide people with many benefits, including time to clear your head and the opportunity to step back and reassess in a way that could improve your quality of life," says professional coach and trainer Lisa Merrick-Lawless, Founder & Director of Headspace.
"The idea can seem very appealing to a lot of people, especially if they are going through a rough patch, life is just feeling a bit tough or sometimes when you have been zigging for years and it just feels like to time to zag.[3]
So here are 5 pieces of advice for any of my friends who are considering taking a career-break:
1. Those Who Can Must Do
Do not cut yourself up about taking a career break to focus on important personal developments in your life like a new marriage/home/baby, or caring for a family member.
Or even YOURSELF.
Your work life may be fulfilling in many ways, but your personal well-being and family must always come first.
Go back to that career when you're ready and revitalised after your break. You will never know what you are capable of until you try.
Taking a break to focus exclusively on the new development in our life or family allows us the freedom to let go and relinquish a little of the control we hold on to so tight.
2. Focus on Self-Development Every Day
No matter why you took your break — whether for a little rest from a hectic work-life schedule for yourself or to focus on someone else in your family — give yourself a little time to revamp every day.
Spend time reading, learning a craft or an instrument or volunteering.
The time that you spend away from the duties of home and family will brighten up an otherwise dull routine. It will spice up family-mealtime discussions, and you will be a more fun person to everyone at home.
3. Keep Connected and Networked
While you may need to take a break for whatever reason, if you do plan to return to the workforce, don't let go of the invaluable relationships and connections that you formed while you were working.
Stay in touch with old colleagues and bosses.

This will keep you socialised, as well as mentally upbeat and on-key. Then, when you decide to return to work, you will have it that much easier than those who completely lost touch while they were away.
Do coffees, lunches or drinks together every now and then, keeping your finger on the pulse of what is going on at the office or in your field of work in general.
4. Take a Course, Upgrade your Skills
A sabbatical from work is the best time to upgrade your skills in your particular field of expertise.
Whether daily, twice or three times a week, step out of the house to engage in meaningful and enriching discussion and education with other like-minded individuals.
The pursuit of knowledge will sharpen your mind and keep you keen during your career break.
Stay abreast of industry developments and engage your learning accordingly. You will have that much more ammunition for your resume when you do decide to return to the workforce.
5. Enjoy the Break!
Do not waste this precious time away from a busy work-day with deadlines, meetings and other pressing requirements for a boss or a team!
Go for walks, massages, mani-pedis, movies, plays, book club or movie club meetings, and travel with your family, if you can.
Learn to enjoy the simple joys of everyday life.
While housework and looking after others in your family may be a lot of work, it also brings a lot of joy and memorable moments that you wouldn't have, otherwise.
Take lots of pictures, eat lots of ice cream, exercise, cuddle your kids, kiss your husband, hug your parents, enjoy your friends and make the MOST of this time away from your career!
Come back to it a whole new person, invigorated and fresh from a well-spent sabbatical.
Come back to it with us.

---
[1] In defence of mothers who work full time, from one CFO's daughter
[2] Why So Many Moms Trade in Corporate Jobs for a Life as a Trailing Spouse
[3] Why Taking a Career-Break is Good for You
Currently the Brand Custodian at JobsForHer, Schonali Rebello is a full-time mom to an athletic and bubbly almost-6-year-old, and has worked in a smorgasbord of jobs — from executive-assistant to a tech-CEO, to fundraising for the classical performing arts, from bartending in Toronto to conceptualising events at a supper-club in Bangalore, from heading communications at a family-owned group of agricultural and real-estate companies, to handling Nespresso events with coffee planters in Coorg. After all of this, she is finally living her dream as a Creative Writing & Women's Studies graduate, writing articles, blog posts and reviews on professional women's concerns in the Indian workplace.