My Daddy (Made Me) Strongest
Neha
in
Working Women
|
27 Jun 2016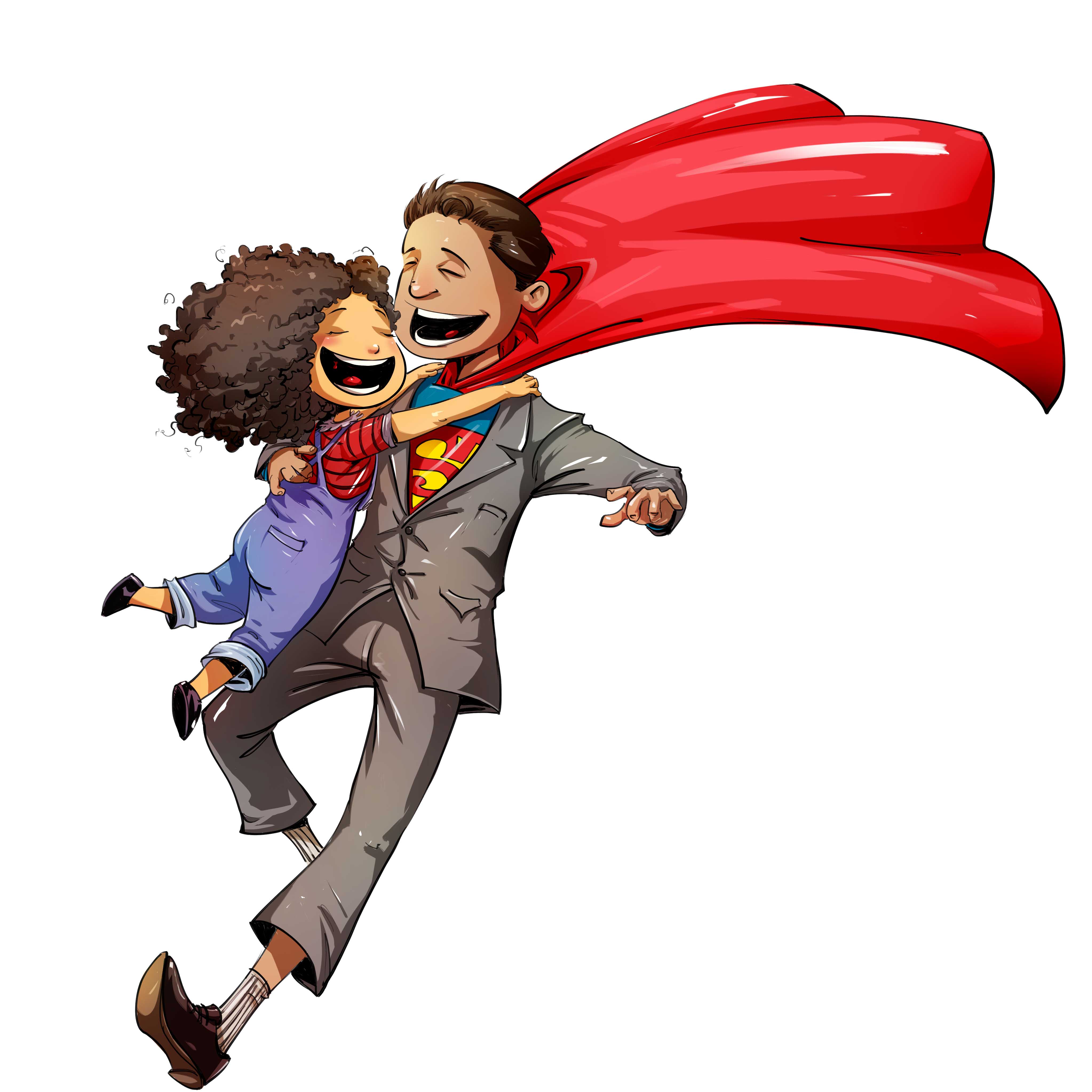 Fathers, the world over, will be celebrated this Sunday.
Celebrated for the love they show their families, the care they show their children, the kindness they show their parents, and the unshakeable commitment they have to their roles in society.
This year, I asked women across the world to tell us what their dad always said or did for them when they were children that made them the woman (working or not) they are today.
A treasure trove of replies drowned my inbox. They were heart-warming, uplifting, tear-jerking, and laudable, at a time when the news has been bombarded with negativity surrounding men in society.
If our dads were this great, our children's dads are going to be phenomenal!
Nalini Prakash-Hart [Chicago]: My dad taught me to just say yes. His philosophy was that when faced with a challenge, just say yes, even if you don't know how you're going to do it, and trust that you'll figure it out. Helps me all the time when I'm sure how to approach a work challenge. I think he was instilling growth mindset without even realizing it.
Kim Ferguson-Johnson [New York]: Maybe this sounds pretty cheesy, but my daddy taught me that all people have equal value, and so we should both treat everyone equally, and work to reduce all forms of inequality. [My mommy taught me this also]. He (they) modelled this too, allowing me to express my opinions about family decisions from very young, and listening carefully to my point of view. My daddy's commitment to work for justice, his gentle, balanced approach to hearing all sides of an issue and his genuine belief that others' opinions and needs are worth as much as his own encourage me in my work every day; especially when I feel overwhelmed with everything there is to do.
Aashika Abraham Chittiappa [Bangalore]: Mine used to repeatedly remind us, "Anything any boy can do, you girls can do as well – if not better!" Including when we got punched, my mum would say turn the other cheek etc., and he'd say, "Punch them back; but deliver it a little harder"
Anusha Kariappa [Bangalore]: My daddy taught me how to use a gun, change a tire, drive a jeep, and a motorcycle. He taught me to be independent and always believe in myself. And to value mine and other people's time because time is precious. And I think this was the most valuable lesson he taught me. He also taught me to check a man's shoes and the socks he wears. Says a lot about a man's character!
Vimala Raghavendran [Washington D.C.]: My dad told me to always look for the positive in people, and to make an effort to understand everyone's point of view. I'm quite terrible at this so maybe that's why we had tailored programming in the Raghavendran household! And, this isn't something specific he taught me but in hindsight, I do appreciate how much time he spent helping us with schoolwork.
Nandita Kini [Mumbai]: To always remember that success is 90% hard work and 10% luck. :)
Jennifer Pinto [Bangalore]: My dad never said to us we couldn't do something or learn something just because we were girls. I've heard it from mum rarely, but NOT from dad. He never said no when I wanted to learn French, needed a bike and he was at the TVS in Cox Town paying up...I love my dad for who he has made me...
Theja George [Bangalore]: Respect - Treat CEO and Help the same. Down to earth.
Marianne De Nazareth [Bangalore]: "Come first in the race and I'll buy you spikes. Get selected for the Nationals and I'll get you starting blocks." Dad always pushed us to excel and he never believed in shortcuts. We were never indulged -- we had to work for what we wanted.
Meghna Das [Bangalore]: At a point when I was very unhappy with a work situation, my Dad told me, "If someone or something is making you less than 100% happy, you quit TODAY. Find something that you're fulfilled doing. I worked hard for this life to make sure you never need to put up with crap." It made me want to ensure that I only engaged in what I was passionate about, and for the right reasons.
Anahita Lal [Bangalore]: "No comparison between boys or girls!! Out of home, moment you 18!! Manage yourself!! It's not about winning it's about learning, it's not about having but gaining!! Be strong, have fun – these moments in life will never come back!! Be fiercely independent, not dependent."
Shruthi Bopaiah [Bangalore]: My daddy always said, "Wealth will come and go, health and character is what we work on!" He says, "Life is about doing what we love, living it up, have a drink, always acknowledge and have gratitude, respect our elders, it's not about winning but giving it our best shot!" He taught us to open the car bonnet to check for oil and water. Motto for Life: Play tennis!
Meghna Kher Chugh [Bangalore]: We are 3 siblings and we grew up watching our dad and mom (if I may add) work and slog to make sure we got everything that we needed! Baba was and is still an example of a man who never gave up. He always taught us to chase our dreams and was a pillar of support in all our decisions! He taught us to go out there and learn from our experiences. He never enforced his dreams and desires on us, and allowed us to bloom into what we are today! He has been a hands-on dad right from when I can remember and continues to be so with our children. He is my pride and I will love him forever.
Divya Bajaj Nowroji [Bangalore]: My daddy is actually my mommy. I send her flowers on Father's Day, ever year, and she always taught me to be independent and learn how to support myself no matter what!
Chanelle Macisaac [Toronto]: My Dad taught me that any job worth doing is worth doing well. He led by example!
Quinette Alex Patel [Toronto]: My dad taught me to always work hard.
Bharti Suvarna [Bangalore]: Stay grounded, hold your head high and keep walking!
Geraldine Rebello + 5 Siblings [Toronto, Sydney, Auckland, Bangalore, Mumbai]: Our Dad taught us to 'never quit' and quoted the inspirational poem 'Don't You Quit' to us "When things go wrong, as they sometimes will, When the road you're trudging seems all uphill, When the funds are low and the debts are high, And you want to smile, but you have to sigh, When care is pressing you down a bit –Rest if you must, but Don't You Quit."
Kurshid Irani Rodrigues [Bangalore]: My dad taught me to have strong faith in God and to trust God in all situations. That has truly helped me in my life.
Devina Hemdev [Bangalore]: I was running to catch a train, and he made me slow down and said, if you miss this train , don't worry there will always be the next train! (Not that I need that kind of encouragement to miss trains as the inclination was already there!!!!!) But, the thought always calms me when I'm feeling stressed about any now-or-never situations.
Kajal Nachaiah [Bangalore]: Dad always asked me to stay a little cautious and not spend too much time on being sorry. Move on.
Lakshmi Rammohan [Bangalore]: My Dad (Acha) had only one thing to say to me at any time, "Be brave. Again, be brave. Again, be brave." Apply this to ANY scenario. Works!
Sheetal Chawla [Bangalore]: My Dad taught many things but the two things I will always abide by are: 1) Never borrow anything from anyone, and 2) The ratio of spending to saving should always be 1:9.
Niharika Fernandez [Papua New Guinea]: One of the many things my Papa instilled in me from a very young age was to read one article in the newspaper every day; not from the entertainment side, but something you could have a debate on with another person, whatever the age, if it came up. I used to roll my eyes thinking, "What a waste of time!" being a teenager. Today I'm 37 years old, a stay-at-home mum, and I have moved on to more than ONE editorial piece in the paper. I can proudly say that because of THIS practice I can have a conversation about whatever is going on in the world with anyone. The rolling of eyes has moved on a generation to my son, in whom I am trying to instill this wonderful piece of advice. My father is Padmashri Aloysius Fernandez.
Sasha Peterson [Bangalore]: There's so much I learn from dad everyday but one thing that stands out is that he has always told me to live within my means and think of the future. "Live life king-size as far as your pocket allows you to. Be independent and don't rely on someone else for you to achieve anything that you strive for, because once it pays off, you'll be proud of yourself. Save for a rainy day. Always put aside a little something on a regular basis and u won't feel the pinch. But at the end of the day your pot of gold will be full."
The women who sent in these replies live in different parts of the world, come from different religions, communities & cultures, and span more than one generation.
All of our daddies (made us) strongest.
Thank you daddies, everywhere.